Special numbers Switzerland
Service / business numbers
Service numbers - officially called value-added numbers - designate all phone numbers that companies offer free of charge or at a special minute rate:
Note: Numbers can be blocked individually in your myWinet telephony account. In your account you can also see a history with the date and time, which user marked which numbers as blocked - or as unblocked - and when.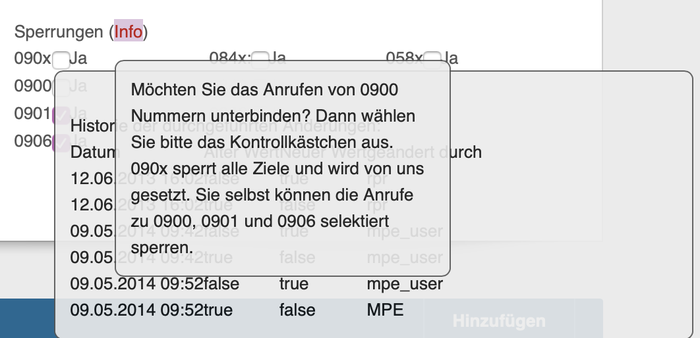 Speed dial numbers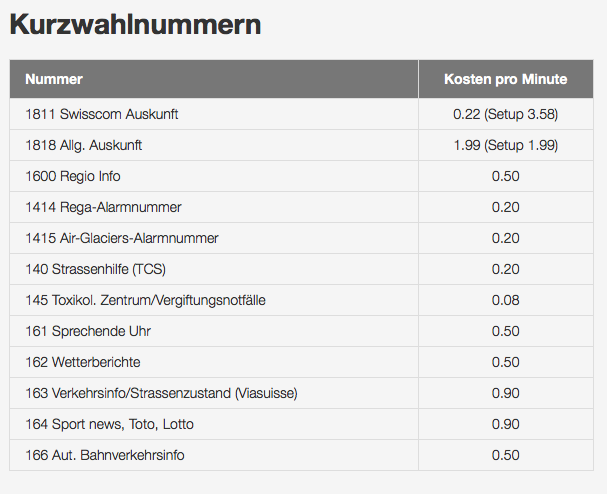 0800 numbers: free numbers
Winet supports all free 0800 numbers. These are charged at CHF 0.-.
Winet also supports the free international 00800 numbers. These are charged at CHF 0.-.
Business / special numbers (0840, 0842, 0844, 0848, 0878)
Winet bills CHF 0.081 per minute for business / special numbers Switzerland (billing to the second). This applies to the area codes 0840, 0842, 0844, 0848 and 0878 numbers.
09XX numbers
Winet only supports some service, information and chargeable 0900 numbers. See the list below.
If you regularly call a 0900 number, you can fill out the form below and we will decide whether it can be added to the list. Winet also reserves the right to block special premium numbers at home and abroad.