Ayrix – the smart & secure PBX
Durch den modularen Aufbau von Ayrix können Sie die Grösse Ihres Telefonsystems jederzeit nach Ihren Bedürfnissen anpassen. Von simplen Telefon-Einstellungen bis hin zur Abbildung von umfangreichen Prozessen, Abläufen und Strukturen einer Telefonanlage – Ayrix gibt Ihnen die Möglichkeit, mit wenigen Klicks und ohne grosses IT-Wissen Ihre Telefonanlage genau so zu gestalten, wie Sie es wünschen.
Sprache bleibt die beste Form der Echtzeitkommunikation. Sie bietet zuverlässige und sichere Sprachkommunikation zu wettbewerbsfähigen Preisen. Als smart & secure PBX-Plattform für Unternehmen bietet Ayrix alle Funktionen, die Sie benötigen. Von Ringgruppen und Queues bis hin zu Interactive Voice Response (IVR) finden Sie das Passende für Ihre Bedürfnisse. Ayrix – the smart & secure PBX
Softwarebasiert
Ayrix ist eine Softwarebasierte IP PBX, die auf Asterisk aufgebaut ist. Ayrix erfüllt die Hauptfunktionen jeder PBX-Anlage und stellt eine zuverlässige Kommunikation sicher, zu wesentlich geringeren Kosten
Skalierbar und modular
Wir bieten Ihnen die Möglichkeit, das Interface der PBX nach Ihren Bedürfnissen zu gestalten. Funktionen und Extension können jederzeit und unlimitiert erweitert werden.
Sicher und geschützt
Ayrix ist in der Schweiz designt und unter höchsten Sicherheitsstandards entwickelt worden, um eine sichere Kommunikationsplattform zu bieten.
Simpel und Intuitiv
Auf der Benutzeroberfläche der PBX kann alles intuitiv konfiguriert werden: hinzufügen weiterer Teilnehmer, SIP-Trunks, IP-Telefone, Zweigniederlassungen und vieles mehr.
Software PBX lokal oder in der Cloud
Ayrix bietet Ihnen die Freiheit, das System dort zu intallieren, wo Sie es brauchen. Die PBX kann auf Ihrem eigenen Server, PC oder Mini-PC installiert werden oder Sie wählen Ihren bevorzugten Cloud-Anbieter und installieren Ayrix in der Cloud.
Einfache Installation und Verwaltung
Ayrix ist extrem einfach zu bedienen und zu verwalten. Die Installation von neuen Teilnehmern, Telefonen oder SIP-Trunks dauert nur wenige Minuten, weil vieles automatisiert ist.
Swiss telephone system
Ayrix makes a big and important mark in the world of telephony. Namely, telephony does not necessarily have to be a complex IT problem, but can also work very easily - even for larger companies with extensive structures. Thanks to the clear interface, the super-simple operation of Ayrix and comprehensive instructions for all functions, working with a telephone system has never been easier.
In just a few steps to the cloud PBX
BEGIN
General questions, organization, telephone behavior, technology, interfaces, security
Create a list of telephone numbers, providers and extensions for all locations (including fixed, fax and service numbers, domestic and international)

Estimate or measure the maximum number of simultaneous calls (incoming and outgoing)

Record the process of how callers to the head numbers are processed

Existing connections (ISDN basic / primary connections, Multi / PRI) and the end devices used (DECT, smartphones, fax, door openers, alarm systems, franking machines, etc.)

Create a schedule of the service / business hours of a typical year (including day / night, weekends, public holidays, company vacations)

Define requirements for a CRM connection

Break down current telephone behavior (destination, duration, etc.) based on the last telephone bills

Check whether the existing Internet connection can be used or whether a separate connection should be installed
Call management, functions
Define minimum requirements for security precautions (e.g. blacklisting expensive destinations, geographical restriction, encryption, etc.)

Create a flow chart of existing IVR systems (e.g. key 1 support, key 2 sales) and ring calls (parallel, serial, random)

List emergency scenarios (e.g. availability in the event of a power failure)
Record existing call forwardings and overflows

Employees ask which special functions are already being used or will be needed in the future

Evaluation of the use of CTI
Do you have anymore questions?
We would be happy to advise you personally and help you choose the right features!
Contact us at 056 520 20 20 or sales@winet.ch
Suitable for: Business customers
---
Technical requirements: Broadband internet connection (xDSL or cable) and SIP capable phone or smartphone with the appropriate application
---
Compatibility: Every SIP device or smartphone with a corresponding application
Do you have questions? We are glad to be here for you.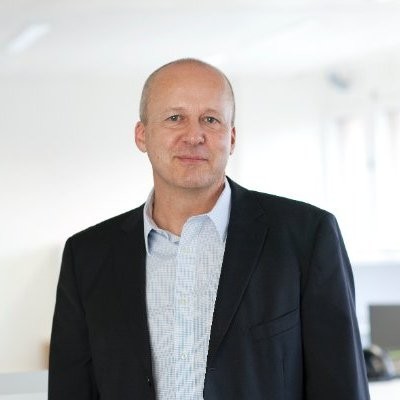 telefonic consultancy
Do you have questions? Call us without obligation.
Arrange a callback
We will contact you to arrange a personal appointment.
Ask questions online
Our employees will be happy to support you!
Situation on the provider market for telephone systems.
Have you already been to Hong Kong or a similar Asian metropolis? Then you can certainly imagine what the hustle and bustle of the local marketplaces feels like. This is roughly how you can describe the current situation on the provider market for telephone systems. But who has the good, healthy fruit and who wants to fob them off with cheap goods that are rotten the next day?
Different providers for different needs.
So finden Sie auf dem Markt nicht nur verschiedenste Anbieter für Telefonsysteme, sondern auch viele verschiedene Anlagen mit grossen Unterschieden in Funktionalität, Qualität, Look & Feel, Kosten und vielem mehr. Wenn Sie jetzt eine neue Telefonanlage anschaffen, sollten Sie sich gut überlegen, welchen Funktionsumfang Ihnen diese bieten sollte.
The price certainly plays an important role, but it is much more important that you can map your business processes on the new system. Try to test as many systems as possible in your evaluation process before making your final purchase decision.
Once you have decided on a system, look around for the right installation partner for you. This also needs to be chosen wisely, because this is where the wheat is separated from the chaff. The relationship between you as a customer and your installer should be based on trust. Remember that you will be working with this partner for the next 5 to 10 years.