Ayrix Large hostedPBX
Telephone system including SIP trunk and cloud space

Extension modules including: 1 x day / night service, 1 x ring groups, 1 x IVR, 1 x queue, 1 x time condition, 1 x intercom, 1 x conference

5 additional participants
monthly: CHF 11.50
Ayrix XL hostedPBX
Telephone system including SIP trunk and cloud space

Extension modules including: 1 x day / night service, 5 x ring groups, 1 x IVR, 1 x queue, 1 x time condition, 1 x intercom, 1 x conference

5 additional participants
monthly: CHF 11.50
Ayrix XXL hostedPBX
Telephone system including SIP trunk and cloud space

100 participants included

Extension modules including: 1 x day / night service, 10 x ring groups, 3 x IVR, 3 x queue, 1 x time condition, 1 x intercom, 1 x conference

5 additional participants
monthly: CHF 11.50
What is an IP PBX?
Imagine two physical telephone systems from the outside - gray boxes that look practically identical. The contents, however, are completely different! While the old, proprietary telephone systems are completely different from manufacturer to manufacturer, modern telephony systems are mostly based on a standard operating system such as Linux, Windows or another common system.
Software is now installed on this operating system that maps the functionality of the telephone system and brings the entire range of functions of the system directly to your workstation. The big advantage of the IP telephone system is that it is integrated in the company's own computer network and links to ERP or CMS systems are easy to implement.
An IP telephone system fulfills the same, if not more, performance features of an older, analog or ISDN telephone system.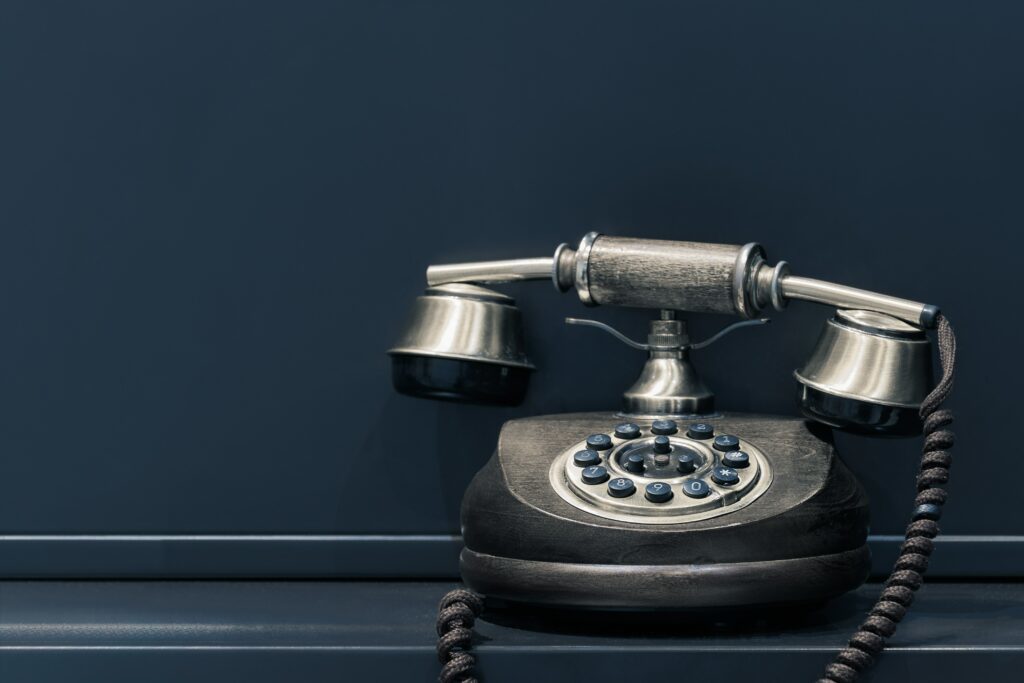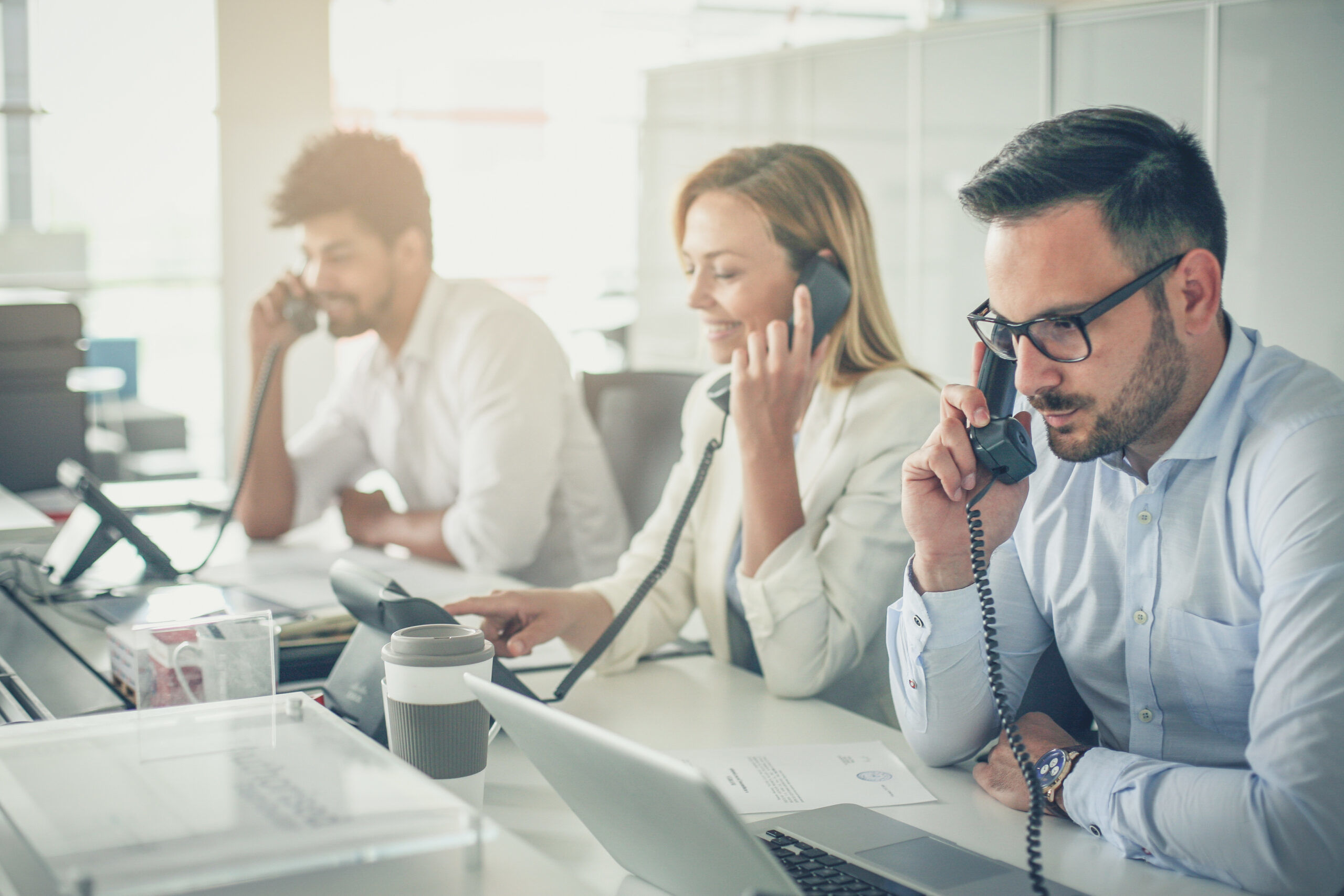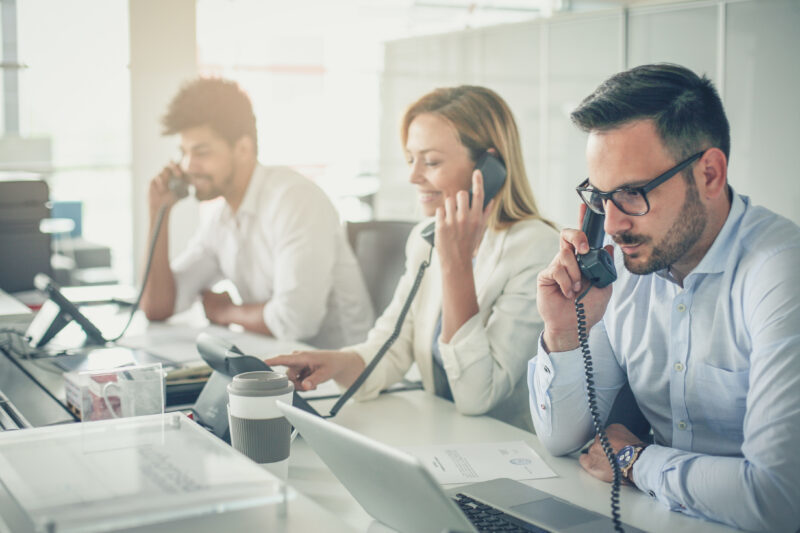 And what is a cloud PBX?
In technical jargon, a telephone system is also called a PBX.
PBX stands for "Private Branch Exchange" and is a private telephone network within a company or organization. Modern PBX systems are based on standard hardware, which is cheaper and can be replaced or expanded more easily than with proprietary systems. It is usually much more flexible than proprietary systems because it offers open standards and interfaces. In addition to telephoning, chat, video telephony and document sharing are also supported.
Swiss telephone system
Ayrix makes a big and important mark in the world of telephony. Namely, telephony does not necessarily have to be a complex IT problem, but can also work very easily - even for larger companies with extensive structures. Thanks to the clear interface, the super-simple operation of Ayrix and comprehensive instructions for all functions, working with a telephone system has never been easier.
Ayrix is a software PBX (Private Branch Exchange) for companies of all sizes who value ease of use, the highest security standards and their own configuration options.
Ayrix PBX phone system users can communicate internally (between corporate users) and externally (with the outside world) through a Voice over IP provider.
With Ayrix, you can use soft and physical IP phones, as well as free calls between internal users. It also offers features such as call forwarding, voicemail, call recording, interactive voice menus (IVRs), and call queuing.
Thanks to the modular structure of Ayrix, you can adjust the size of your telephone system at any time to suit your needs. From simple telephone settings to the mapping of extensive processes, procedures and structures of a telephone system - the Ayrix software allows you to design your telephone system exactly the way you want it with just a few clicks and without extensive IT knowledge.