Ayrix - the smart & secure PBX
Due to the modular structure of Ayrix, you can adjust the size of your telephone system at any time according to your needs. From simple telephone settings to the mapping of extensive processes, workflows and structures of a telephone system - Ayrix gives you the possibility to design your telephone system exactly the way you want it with just a few clicks and without extensive IT knowledge.
Voice remains the best form of real-time communication. It offers reliable and secure voice communication at competitive prices. As a smart & secure PBX platform for enterprises, Ayrix offers all the features you need. From ring groups and queues to Interactive Voice Response (IVR), you will find what fits your needs. Ayrix - the smart & secure PBX
Software-based
Ayrix is a software-based IP PBX built on Asterisk. Ayrix fulfills the main functions of any PBX system and ensures reliable communication, at a much lower cost
Scalable and modular
We offer you the possibility to design the interface of the PBX according to your needs. Functions and extension can be extended at any time and unlimited.
Safe and secure
Ayrix is designed in Switzerland and developed under the highest security standards to provide a secure communication platform.
Simple and intuitive
Everything can be configured intuitively on the PBX user interface: add more subscribers, SIP trunks, IP phones, branch offices and much more.
Software PBX local or in the cloud
Ayrix gives you the freedom to install the system where you need it. The PBX can be installed on your own server, PC or mini-PC, or you can choose your preferred cloud provider and install Ayrix in the cloud.
Easy installation and management
Ayrix is extremely easy to use and manage. Installing new subscribers, phones or SIP trunks takes only a few minutes because much is automated.
Swiss telephone system
Ayrix makes a big and important mark in the world of telephony. Namely, telephony does not necessarily have to be a complex IT problem, but can also work very easily - even for larger companies with extensive structures. Thanks to the clear interface, the super-simple operation of Ayrix and comprehensive instructions for all functions, working with a telephone system has never been easier.
In just a few steps to the cloud PBX
BEGIN
General questions, organization, telephone behavior, technology, interfaces, security
Create a list of telephone numbers, providers and extensions for all locations (including fixed, fax and service numbers, domestic and international)

Estimate or measure the maximum number of simultaneous calls (incoming and outgoing)

Record the process of how callers to the head numbers are processed

Existing connections (ISDN basic / primary connections, Multi / PRI) and the end devices used (DECT, smartphones, fax, door openers, alarm systems, franking machines, etc.)

Create a schedule of the service / business hours of a typical year (including day / night, weekends, public holidays, company vacations)

Define requirements for a CRM connection

Break down current telephone behavior (destination, duration, etc.) based on the last telephone bills

Check whether the existing Internet connection can be used or whether a separate connection should be installed
Call management, functions
Define minimum requirements for security precautions (e.g. blacklisting expensive destinations, geographical restriction, encryption, etc.)

Create a flow chart of existing IVR systems (e.g. key 1 support, key 2 sales) and ring calls (parallel, serial, random)

List emergency scenarios (e.g. availability in the event of a power failure)
Record existing call forwardings and overflows

Employees ask which special functions are already being used or will be needed in the future

Evaluation of the use of CTI
Do you have anymore questions?
We would be happy to advise you personally and help you choose the right features!
Contact us at 056 520 20 20 or sales@winet.ch
Suitable for: Business customers
---
Technical requirements: Broadband internet connection (xDSL or cable) and SIP capable phone or smartphone with the appropriate application
---
Compatibility: Every SIP device or smartphone with a corresponding application
Do you have questions? We are glad to be here for you.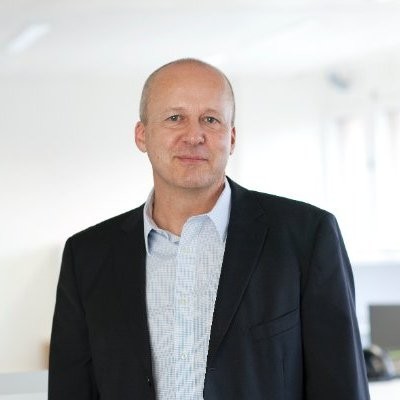 telefonic consultancy
Do you have questions? Call us without obligation.
Arrange a callback
We will contact you to arrange a personal appointment.
Ask questions online
Our employees will be happy to support you!
Situation on the provider market for telephone systems.
Have you already been to Hong Kong or a similar Asian metropolis? Then you can certainly imagine what the hustle and bustle of the local marketplaces feels like. This is roughly how you can describe the current situation on the provider market for telephone systems. But who has the good, healthy fruit and who wants to fob them off with cheap goods that are rotten the next day?
Different providers for different needs.
On the market, you will find not only a wide variety of providers for telephone systems, but also many different systems with great differences in functionality, quality, look & feel, costs and much more. If you are buying a new telephone system now, you should think carefully about the range of functions it should offer you.
The price certainly plays an important role, but it is much more important that you can map your business processes on the new system. Try to test as many systems as possible in your evaluation process before making your final purchase decision.
Once you have decided on a system, look around for the right installation partner for you. This also needs to be chosen wisely, because this is where the wheat is separated from the chaff. The relationship between you as a customer and your installer should be based on trust. Remember that you will be working with this partner for the next 5 to 10 years.