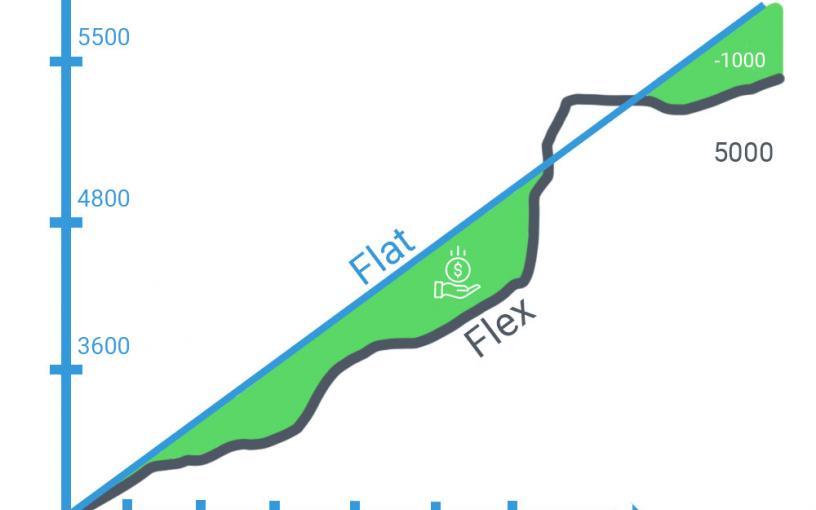 Why do you think flat rate is so widespread these days and is already the standard with most providers?
Even if it may seem so at first glance, flat rate is not so present today because it saves customers the most money, but because it makes the most money for telephony providers!
In the following graphic you can see how the two offers usually develop over time. ✅
Find out more about offers from Winet at www.winet.ch/kunde- werden.