Winet wishes all our customers and partners a Merry Christmas and happy holidays!
Since Christmas is a time of togetherness and sharing, we have come up with a little surprise for our customers. We carried out a Christmas draw and selected three customers who received a new Snom D385 business phone as a Christmas present as a thank you for their cooperation and loyalty. ☎️
We would like to say a big thank you to our three customers, whom we were able to surprise with our gifts:
British Cars Baden AG
We had the pleasure of visiting our customer British Cars Baden AG in Oberrohrdorf and marveling at a variety of British car manufacturing art. Because British Cars offers modern as well as classic cars in the English style from Jaguar to Range Rover to Land Rover. We were also received directly by Mr. Robert Seitz (CEO of British Cars Baden AG). Mr. Seitz and his team were very happy about the Christmas present and thanked them. We would also like to thank our customer British Cars for their loyalty and look forward to being able to offer our service even better in the future.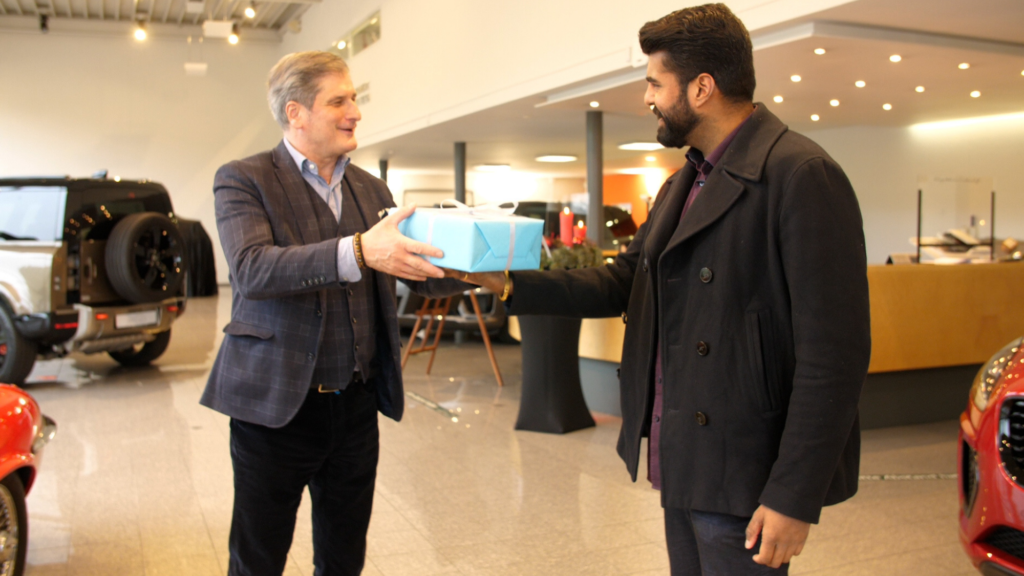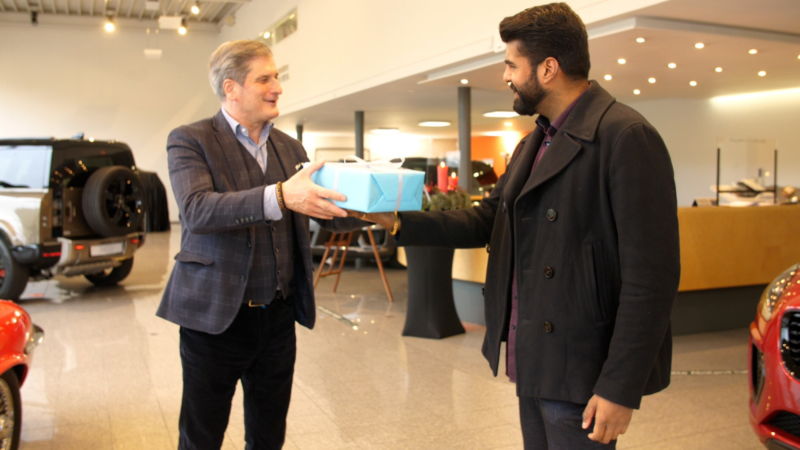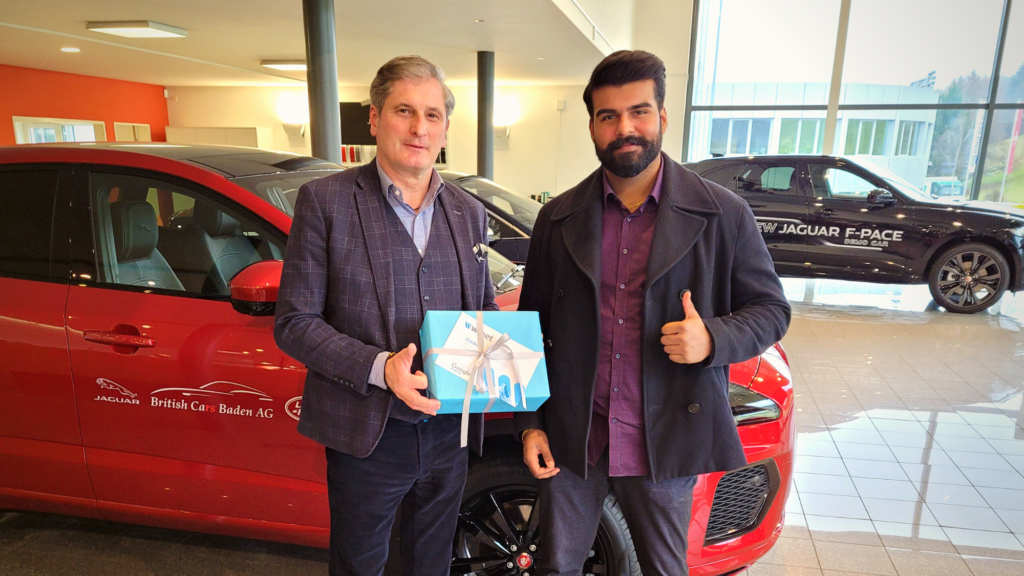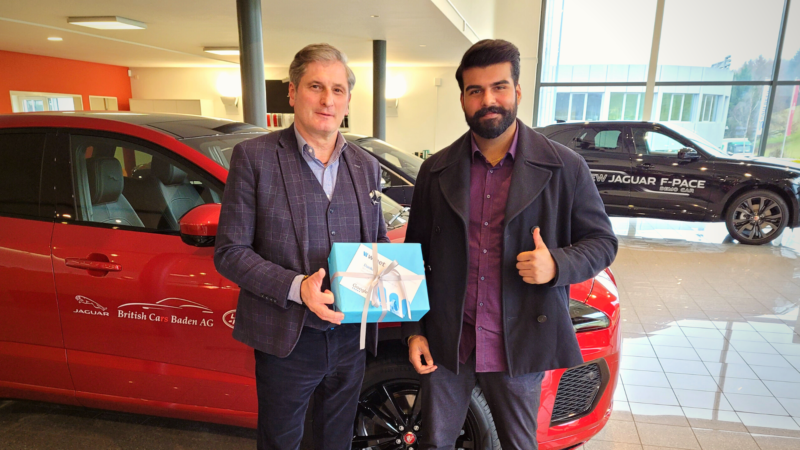 Immobilien House Gossweiler,
The Immobilien House Gossweiler, from Lenzburg was our next customer that we drew in our Christmas campaign. As the name suggests, Immobilien House Gossweiler specializes in condominiums and real estate of all kinds. We would especially like to thank the Gossweiler family and team for the warm welcome and hospitality. It was a great pleasure for us to hand over the Christmas present. At the same time, we were also able to shoot an exciting Winet customer story at Immobilien House Gossweiler, which you can enjoy admiring in the new year 2022 as soon as we have completed the final production in January. We would like to thank our customer Immobilien House Gossweiler for the cooperation and look forward to continuing to fulfill customer wishes in business telephony.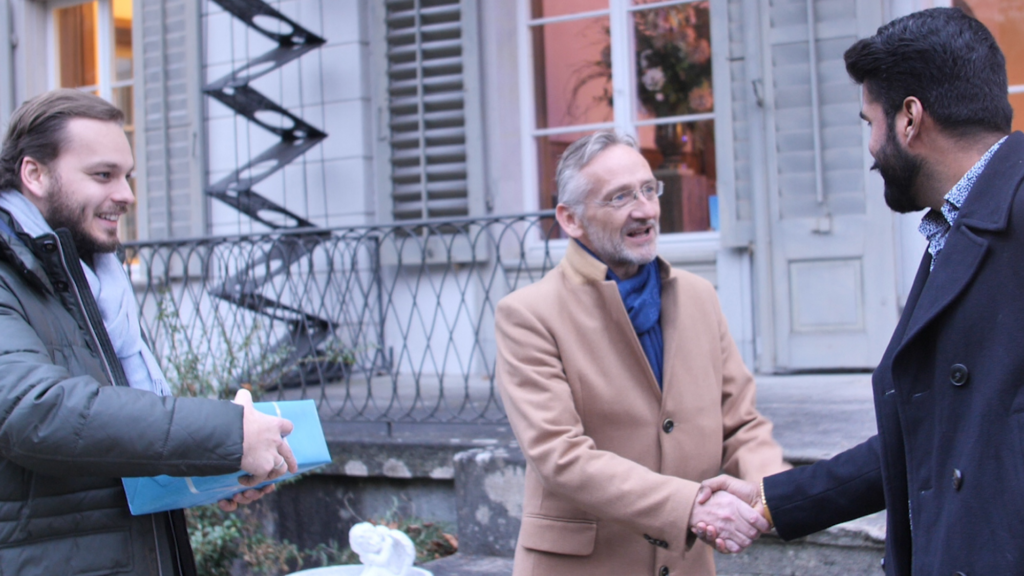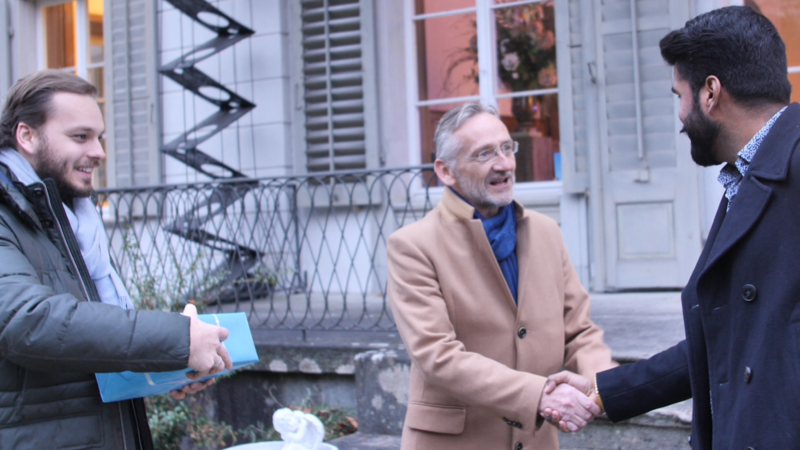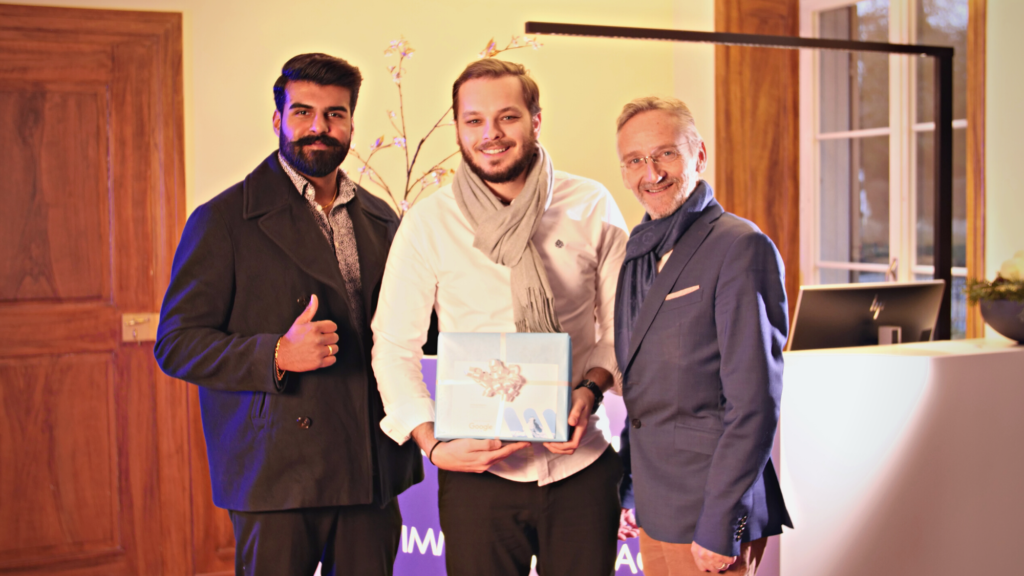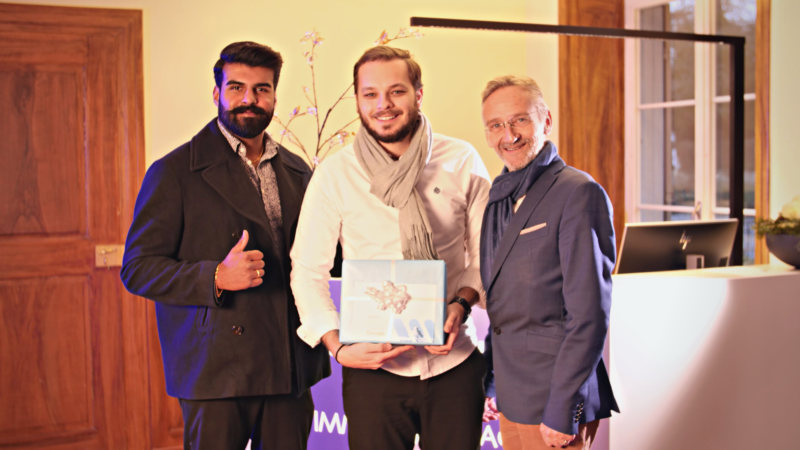 McPaperLand, Andreas Kümin AG
Another customer we had the pleasure of surprising was McPaperland. McPaperLand offers a variety of products for business and private customers from office, advertising and handicraft materials. Our own delivery service enables fast and uncomplicated delivery. With the McPaperLand branches, the most important places in German-speaking Switzerland. We were warmly welcomed in the Volketswil branch by Marco Cantele (CEO of McPaperland) and Ms. Jrène Schneiter (Marketing Manager at McPaperLand). We presented our gift with joy and exchanged a few nice words. We are pleased to welcome McPaperLand as our loyal customer and to be able to continue to offer our service. Many thanks to our customer McPaperLand for the cooperation and satisfaction.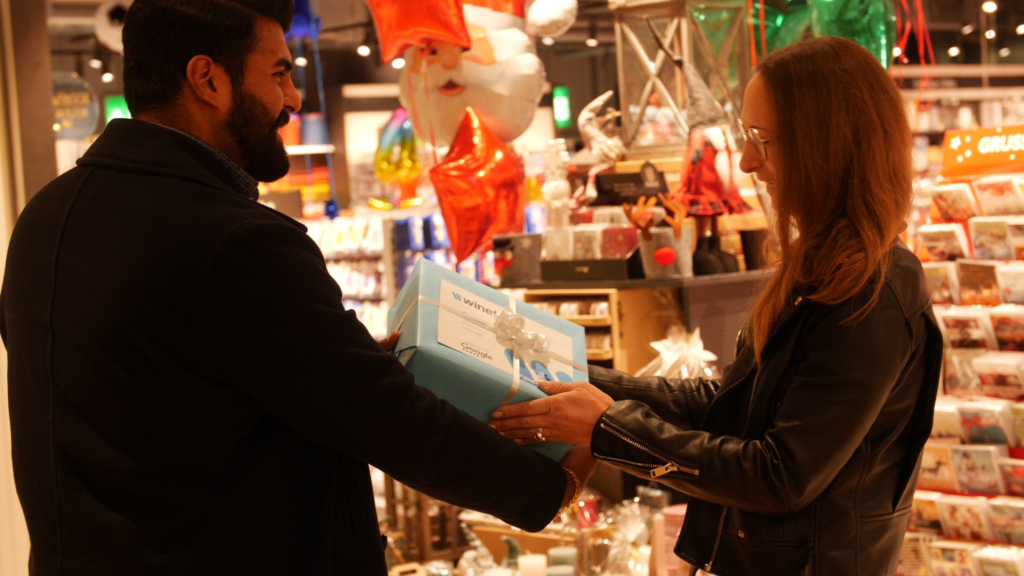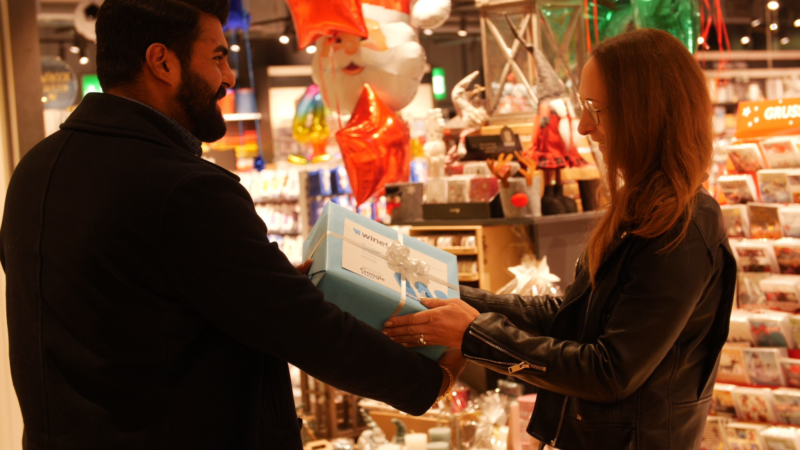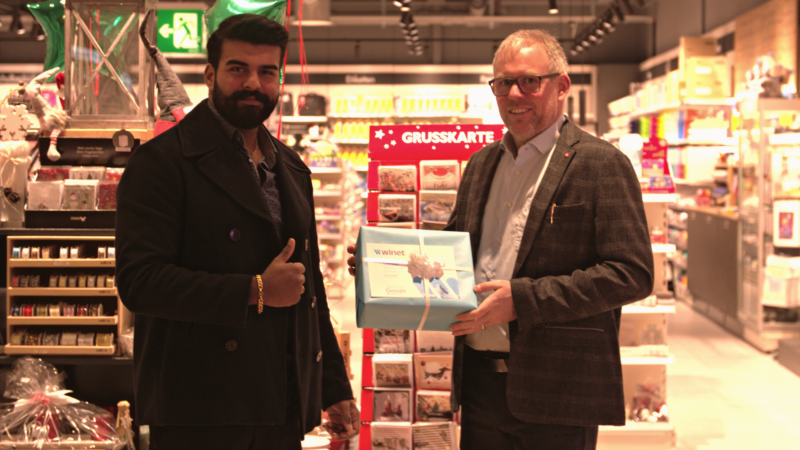 The joy and emotions can be seen, which of course makes us all the happier. Because as soon as our customers are happy, so are we. And this is and will remain our priority, which we will continue to pursue in 2022. With this in mind, we wish all our customers and partners a Merry Christmas and thank you very much for the cooperation this year.
We will continue to be there for you and support you wherever your concerns are. Find out more about Winet and its services on our homepage: www.winet.ch