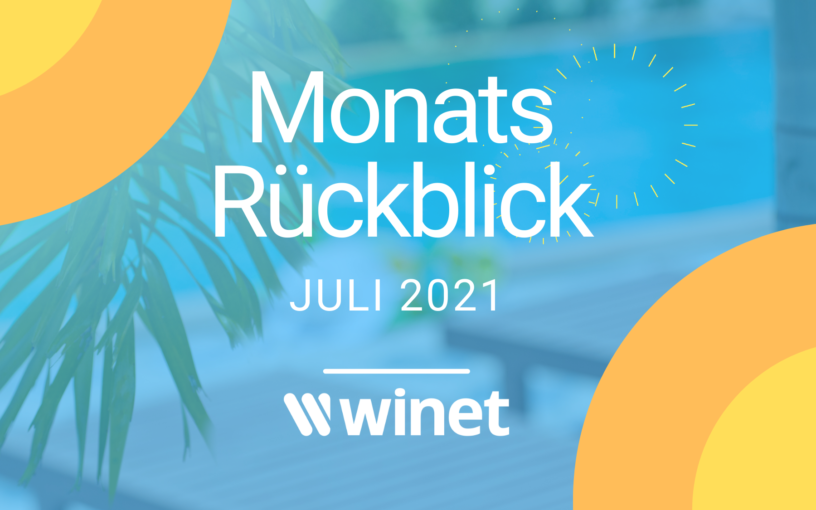 Winet monthly review July 2021 In July, many took the time to escape everyday life and enjoy the sunny time. Whether you are spending your break on vacation or not, summer brings the mood up. Nevertheless, we continued to work diligently at Winet, offer our service as usual during the regular working hours and the on-call service remains available.
In this monthly review we present you our developments and the latest updates from Winet. This month we are especially celebrating the successful completion of the apprenticeship of our apprentice David Gregorics, of whom we are very proud. Furthermore, we were able to visit our loyal customer Maria Mazza from NEWO Treuhand and conducted an interview with her, which was summarized in our Winet Customer Story In addition, a new article about Winet was published in SWISS IT Resellers, where we were able to describe our future strategy and development of our partner Cloud PBX Ayrix. In the following monthly review, you can find out what happened at Winet in July and what our customers report on the cooperation with Winet.
Article in the SWISS IT Reseller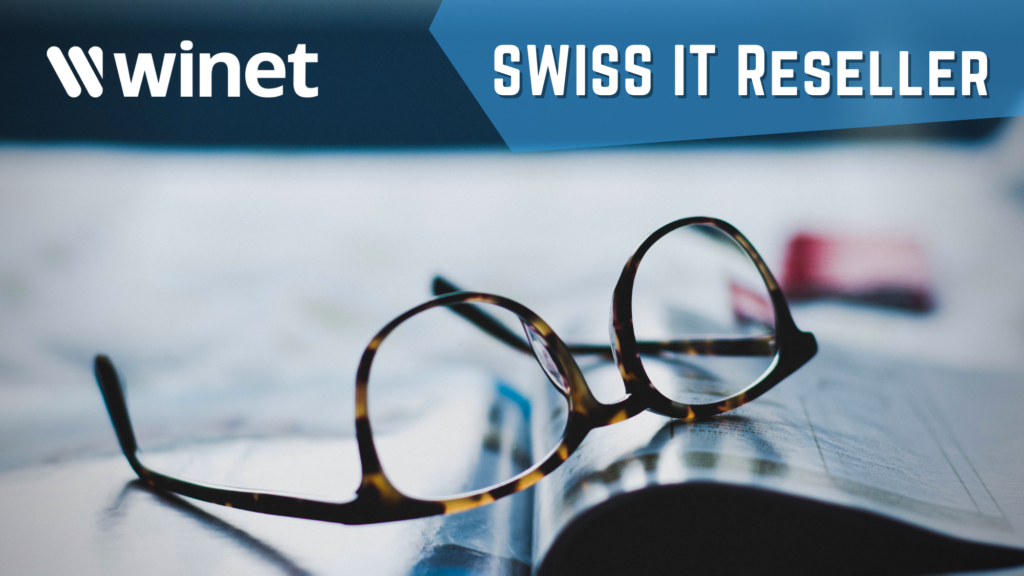 The latest issue of SWISS IT Resellers (July 2021) published an exciting article about Winet, where our CMO and Head of Marketing Bonni Kuruvilla conducted an interview. This article is about the Cloud PBX Ayrix and its advantages that our customers and partners can benefit from. With Ayrix, our customers and partners have complete flexibility and a wide range of options that you can use for your communications business. With Ayrix, our partners also benefit from free pricing and packages.
If you would like to find out more about the Winet article and the interview in the SWISS IT Reseller, click here.
In summary, our sales partners benefit from the following advantages with our partner Cloud PBX Ayrix:
Indenpendence – With Ayrix, the sales partner finally frees himself from tedious price dumping, from time-consuming competition, from commission payments to the main provider and finally from fixed sales prices. This enables the partner to be completely free from these dependencies and also to earn real money with his telephone business. The main focus remains in the business and there are new opportunities for the partner that were previously impossible to realize.
Self-determination – With Ayrix, the partner can determine his own price list and choose his own packages and functionalities depending on the size of the customer. This enables the partner to take total control of the telephony business.
flexibility – With Ayrix, telephony workflows can be flexibly installed and adjusted again. The partner selects his package according to his wishes and adapts it to his own needs. The partner can configure the price lists for his customers as he wants.
Simplicity – With Ayrix, all telephony functionalities can now be designed more easily than ever before. Ayrix convinces with a simple design, a clear presentation and a clear dashboard, whereby real-time monitoring is guaranteed. The configuration of the individual functions on Ayrix can be carried out simply via drag-and-drop.
Quality – Developed in Switzerland, Ayrix offers the highest security standards and represents Swiss quality. In addition, the partner and the end customer can view the public roadmap at Ayrix and thus get an insight into all previous and future developments of Ayrix. In addition, partners and end customers can help shape Ayrix and send so-called "New Feature Requests" to Ayrix. This means that new functionalities can be requested by Ayrix users and incorporated into the software. Because Ayrix is constantly striving to offer the best for its users.
If you would like to benefit from Ayrix already now or if you are already migrating to Ayrix as a Winet customer, please contact us. We would be happy to assist you with setting up and using it.
David Gregorics completed his apprenticeship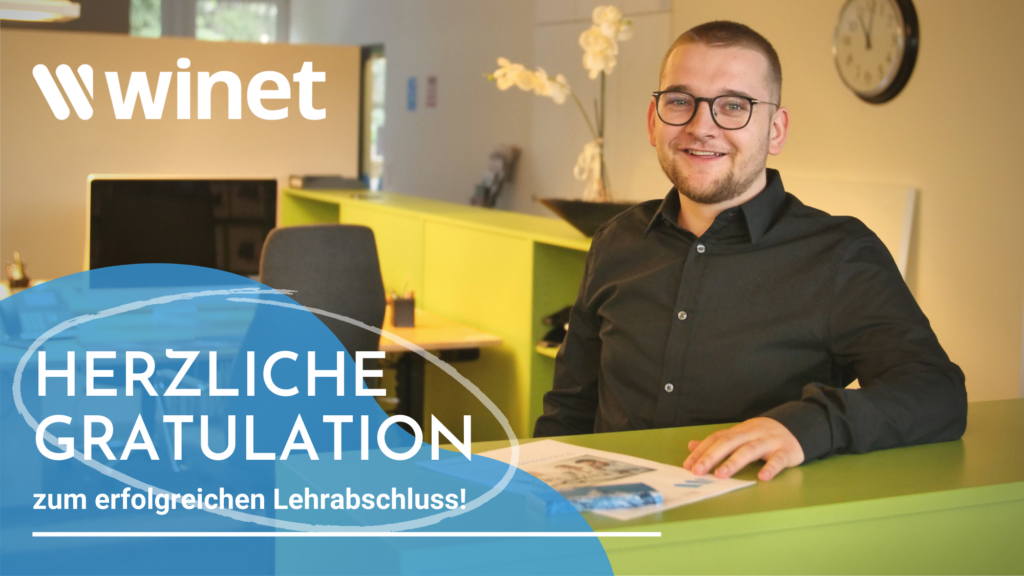 Congratulations! We congratulate David Gregorics on successfully completing his apprenticeship. The entire Winet team is very proud of the great performance of our apprentice, who will continue to accompany us.
David started his apprenticeship as a commercial clerk in service & administration in August 2018. Since then, he has carried out the apprenticeship at Winet. To this end, he was now able to pass the exams with a very good result and receives with merit the commercial federal certificate of proficiency (EFZ).
Of course, that is not the end of David's journey, but rather the beginning! Because in September 2021 we will officially welcome David to Winet as Junior Key Account Manager. We wish David continued success and a promising career.
If you too would like to be part of the Winet Career Community, then take a look at our job page. Because we regularly offer new apprenticeships and job offers that are precisely tailored to your needs and personality.
Click on the following link and find out about your career opportunities at Winet: www.winet.ch/jobs/
Winet Customer Story with NEWO Treuhand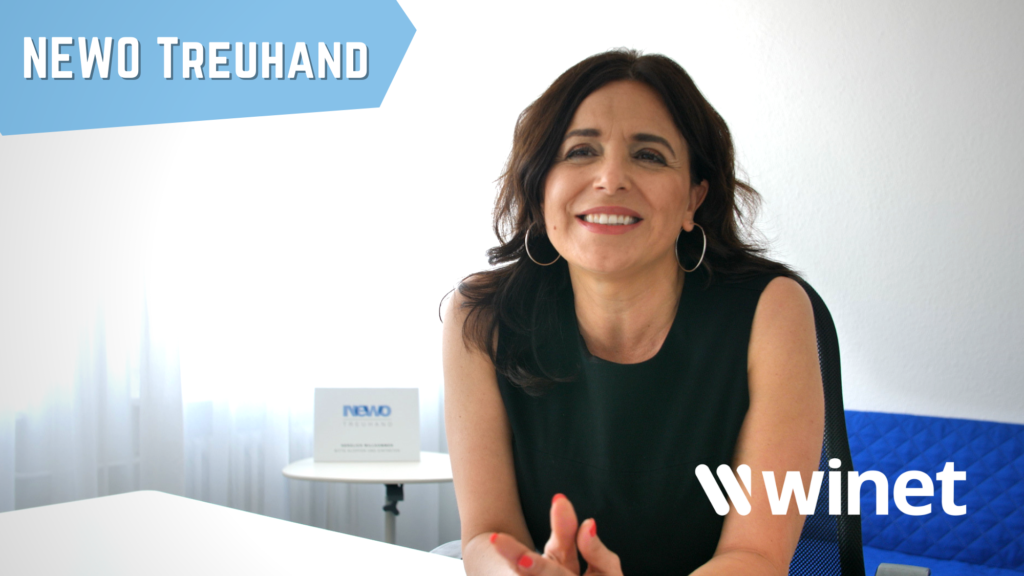 How does a cooperation with Winet work?
What does it look like when we install a telephone system for customers?
This and more you can find out in a short interview with Maria Mazza, CEO of NEWO Trust from Rapperswil-Jona.
Click on the following link to find out more about this Winet Customer Story : www.winet.ch/2021/07/winet-customer-story-newo-treuhand/
With the Winet Customer Story, Winet comes closer to its customers, who describe the cooperation and your experiences with us in a short story. For us, the customers are the most important thing, because we want to offer you the best possible solution and accompany you on your way. The Winet Customer Story thus brings the chance to interact directly with our customers and to see the whole thing from your perspective.
If you are a Winet customer and are interested in a Winet customer Story please feel free to contact us. Because we are happy to accompany our customers on their way at any time.
Final reflexion
We are very pleased that we were able to be there for our customers in July and that we can continue to support them in their everyday business life. It is very important for us that we share the latest information and developments from Winet with our customers and partners. Because we strive to offer the best and easiest solutions for our customers and partners so that everyone can benefit from them in all areas of telephony.
With our innovative Cloud PBX Ayrix we also offer our customers an elegant and simpler telephony solution. Because the new telephone system connects the most important telephony functions with the clear interface and via drag and drop, which optimally accompany you and your team on your business journey. If you would like to check whether a migration to our new Cloud PBX is worthwhile, please do not hesitate to contact us .