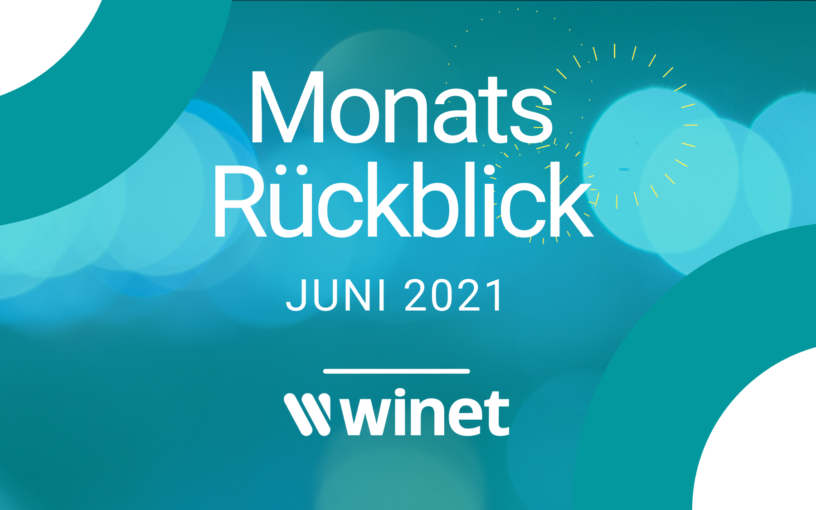 The month of June is here! Summer delights us all and the sun shows us its warm side. Also in this monthly review we present you our developments and the latest updates from Winet. In addition to the Corpus Christi holiday, after the loosening of the covenant, we were able to do ours FoxGrill corporate event perform and enjoy being together, which the entire Winet team really enjoyed. We'll also show you our best tips for everything in-house MyWinet customer portal, which brings the optimal and practical use of the tool closer. If you would like to find out more about the news from June, you can pack your curiosity right away and start the short trip through our June monthly review with us.
Developments and updates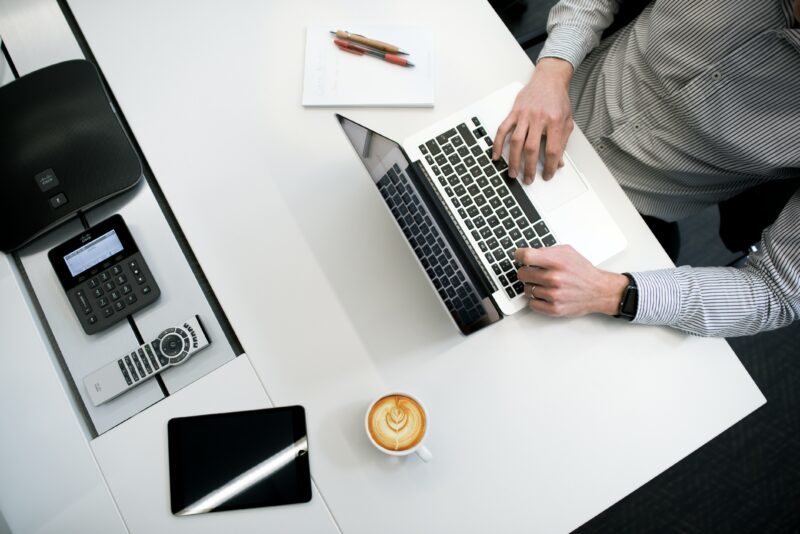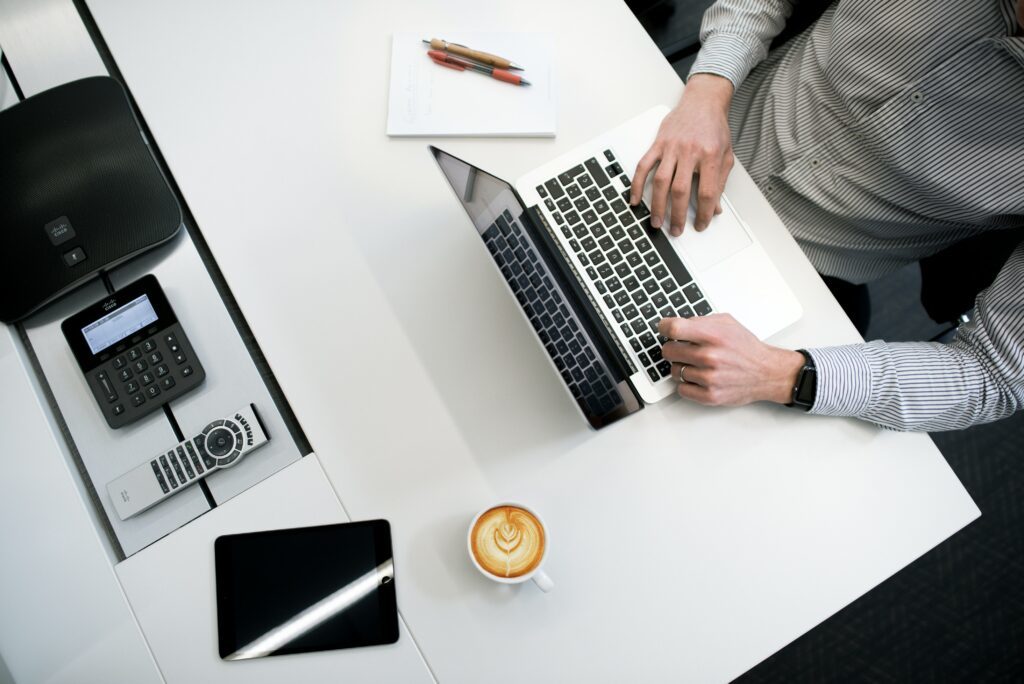 This month, too, the winet continues to work diligently. The planned redesign of the new Winet shop is in full swing. We can hardly wait to be able to inspire you with the new shop experience and to be able to accompany you in your optimal product choice.
That is also gratifying Migration development to our new Cloud PBX, because the demand from our customers is still increasing. A few months ago we were able to successfully introduce our new Cloud PBX at Winet. Since then we have received many customer inquiries who want to switch from the existing telephone system to our new Cloud PBX. In addition, all of our customers will be informed of the upcoming migration to the new telephone system by email.
Of the new cloud PBX benefit unsere Kunden nicht nur von einer simplen Bedienung und übersichtlichem Dashboard mit Echtzeit-Monitoring, sondern auch von einer flexiblen und bedürfnisorientierter Paketwahl, welche wunschgemäss nach den individuellen Anforderungen angepasst werden kann. Ausserdem ist die Einbindung von verschieden Telefonie Workflows und Funktionen einfach via Drag & Drap realisierbar. So können beispielsweise IVR Einstellungen noch eleganter konfiguriert oder bei allfälligen Feiertagen noch schnell bestimmte Time Conditions oder Tag/Nacht Schaltungen eingebaut werden. Die Flexibilität und Einfachheit vom neuen Telefonsystem begleitet Sie somit optimal in Ihrem Business Alltag. Wenn auch Sie bereits auf die neue Cloud PBX umstellen möchten, können Sie gerne den contact us. take up with us. We will support you with the migration so that you too can benefit from the new telephone system as soon as possible. You can find more information about the Cloud PBX in the link below: https://www.winet.ch/geschaeftskunden/ayrix-pbx/
myWinet Tipps & Tricks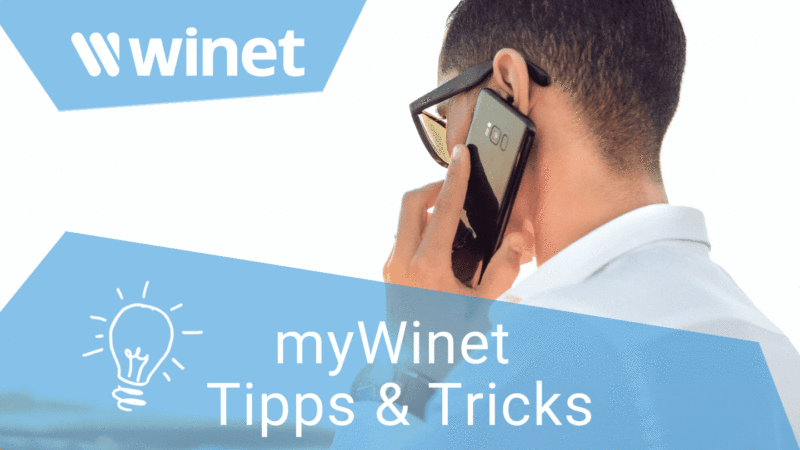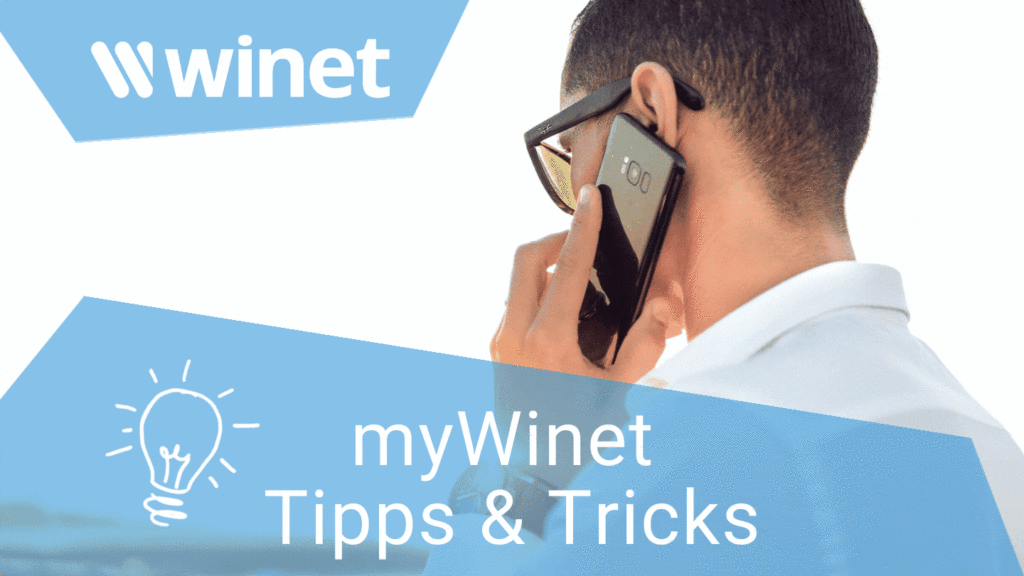 The myWinet customer portal has so far been used generously by our customers. It didn't just turn out to be one Helpful toolto view paid and open invoices, but also to analyze and manage important customer data. With myWinet, our customers have many options which help them to gain a good overview of the use of in-house telephony as well as to make basic settings for telephony data. This brings our customers a great opportunity to share their Telephony needs flexible to set up.
We have put together a brief introduction to the most important options of myWinet exclusively for our customers and have summarized the best tips about myWinet. You can find out more about myWinet using the link below: www.winet.ch/2021/06/mywinet-tipps-und-tricks/
FoxGrill corporate event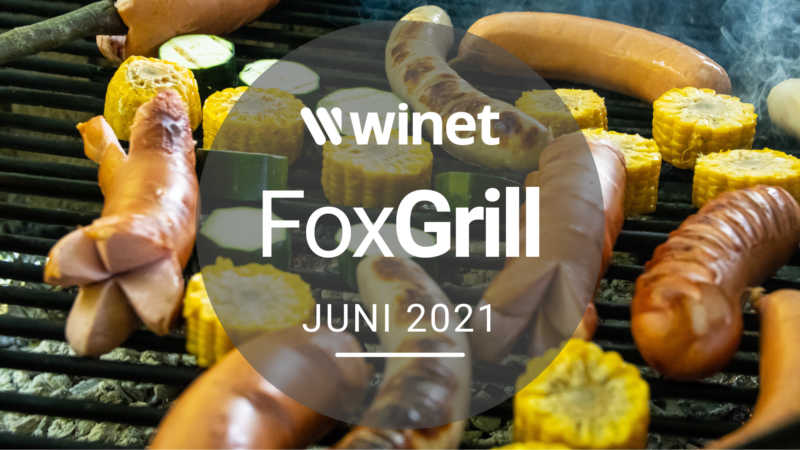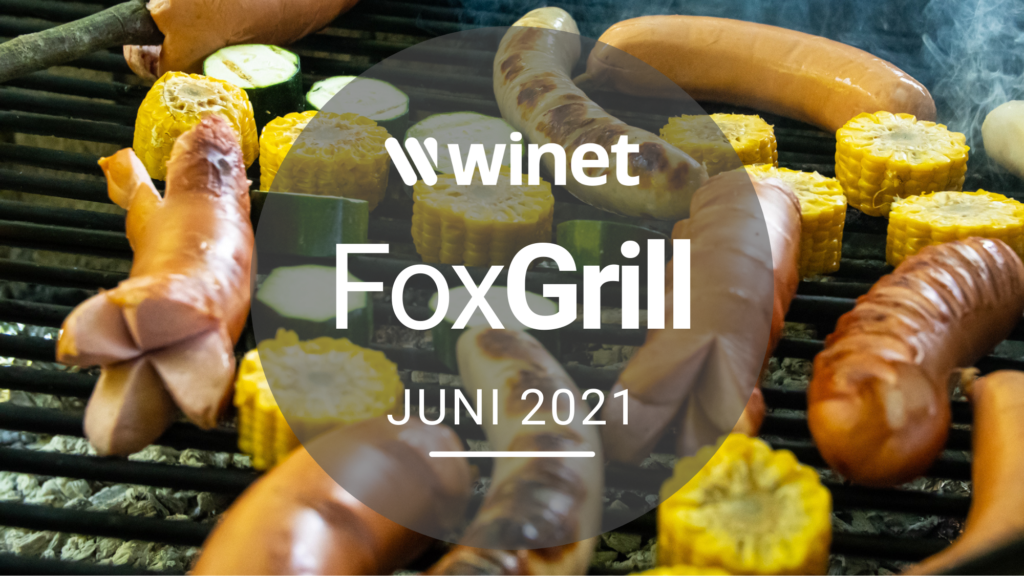 Our Winet team organized the FoxGrill company event for a cozy reunion. After the long-awaited loosening of the federal government, we were very happy to see each other again and one nice time together to spend. In addition to the delicious grilled food and good drinks, it was nice to see that the Winet team was able to share entertaining and enjoyable moments with each other. Because being together connects people in times like these and strengthens the group dynamics again. Further highlights of our beautiful FoxGrill company event can be found on the following link: www.winet.ch/2021/06/foxgrill-2021/
Final reflexion
We are very pleased that we were able to be there for our customers in June and that we can continue to support them in their everyday business life. It is very important for us that we share the latest information and developments from Winet with our customers and partners. Because we strive to offer the best and easiest solutions for our customers and partners so that everyone can benefit from them in all areas of telephony. For this reason you should also use the above mentioned myWinet tips and tricks the interface between the customer and the Winet Customer Team will be strengthened and brought closer.
With our extended Cloud PBX, we also offer our customers an elegant and simpler telephony solution. Because the new telephone system combines the most important telephony functions with the clear interface and via drag and drop, which optimally accompany you and your team on your business journey. If you too as soon as possible migrate to our cloud PBX as soon as possible, please do not hesitate to contact us. Because we support you and are happy to help you with your telephony business.