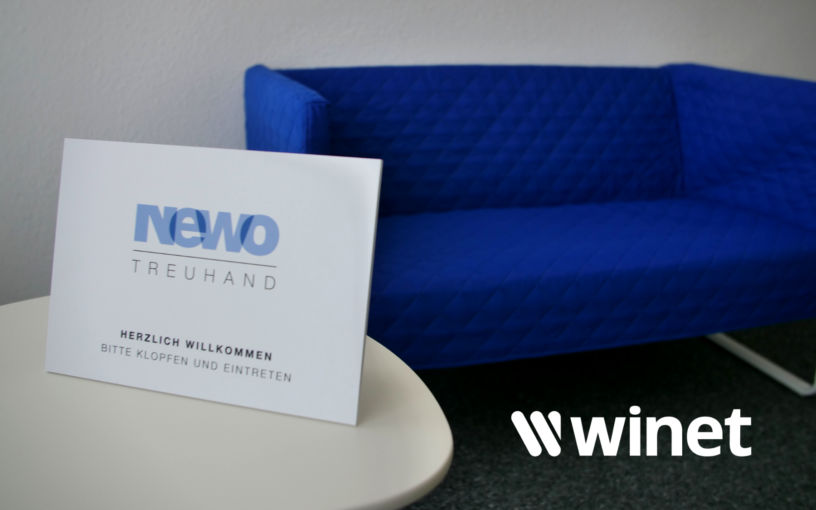 The cooperation between NEWO Treuhand and Winet
Find out in this article how the cooperation between NEWO Treuhand and Winet works and get a little insight into everyday business from CEO Maria Mazza.
The interview with Maria Mazza - CEO of NEWO Treuhand in Rapperswil-Jona (in Swiss-German):
Tell us something about your company
"We are a company that not only offers fiduciary services, but also management consulting. In the meantime, after 5 years, we have already been able to build a great deal of trust with our customers. This has also made us a hub for our customers. That means that they come to us and ask whether we know other providers, specialists, lawyers or the like, where depending on their projects best fit in."
"That of course also made telephony important. Telephony is important to us because it also serves as our business card and is taken seriously by our customers." Important questions arise:
Can we be reached? Yes or no?
How can we be reached?
How well does it work when we get a lot of calls?
How is it distributed via the ring call and who can pick up the phone at this moment and who cannot?
What does telephony mean for you in the company?
"The phone is still a popular tool for my customers. If they have any doubts or concerns, they can give us a quick call and clarify immediately what the problem is and what should be adjusted. This ensures an exchange with customers without spending too much time and effort organizing video conferences."
"If we cannot be reached, the customers should understand that we are not available either due to a meeting or generally all day. And if that is conveyed correctly, then the customer is calmer, resp. more understanding. Otherwise the customer has a strange feeling and feels a certain restlessness if no one can be reached for no reason."
How does Winet support you in your day-to-day business?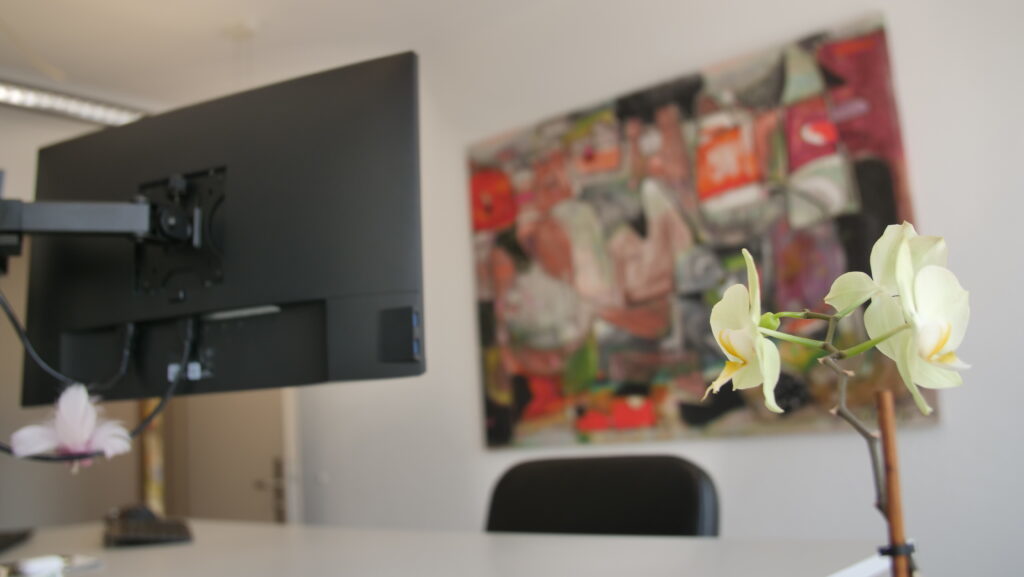 "It was important to me that I had a solution that suits us and that can also be flexibly adapted."
"Being able to integrate congratulations (such as happy Christmas wishes) into the telephony is also very popular with customers."
"Even after how many times the phone rings, or whether the queue is too long and needs to be shortened: We need this flexibility so that we can both work in peace, but above all, the customers know exactly when to give us a call and can reach us again if we are not available."
How satisfied are you with Winet as a provider for business customers?
"I am very satisfied because the professionalism that is required is shown. It is precisely this professionalism that our customers perceive, which of course pleases us very much."
"If you can already offer such professionalism or such a level, even though we are a small team, this is something that I find very important. And I think it is also important that it is well received and perceived by our customers. Again, this is part of our reputation and image."
Why would you recommend Winet to others?
"I would recommend it, because Winet has accompanied us well from the start. We were a small company and have now grown and grow further. Winet still accompanies us well and if a provider understands that they should also accompany and look after small customers from the start, then the customers also remain loyal."
"The growth is good for both sides because it is a win-win situation. I am happy to recommend Winet as a provider. Because a provider not only has the advantage of growing customers, but also of being recommended by his customers."
You can reach NEWO Treuhand at:
Winet Customer Stories as a source for further developments
Since we started implementing our Winet Customer Stories, we have had even more opportunities to receive direct feedback on our own offers and solutions.
Among other things, this has resulted in a new, innovative Cloud PBX to our range in the course of the coming year, so that we can continue to offer our customers the best possible solutions.
In addition to the conventional functions, this PBX also brings highlights such as UCC (video and chat function), modern user interfaces, visual operating options (e.g. in the IVR) and in the future various connections (e.g. MS Teams).
If you are a Winet customer and are interested in a Winet customer Story please feel free to contact us. Because we are happy to accompany our customers on their way at any time.