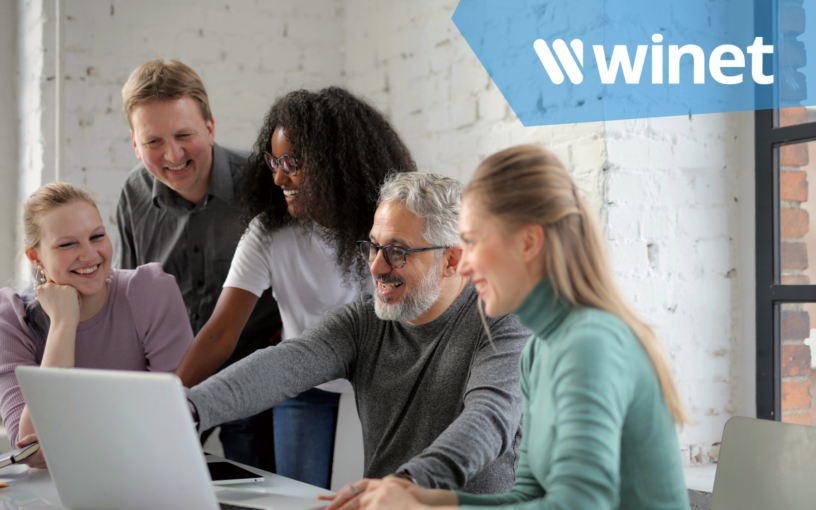 What does the optimal telephone system for SMEs look like and which components are required for it? In general, there is of course no perfect and unique answer to these questions for all SMEs, as the requirements and circumstances vary from company to company. So that all requirements can still be offered in one telephone system package, a holistic and intelligent solution is required. As a result, a flexible, needs-oriented and, above all, adaptable telephone system is more in demand than ever. In addition, it should be inexpensive and of high quality. Nevertheless, we are sure that, with a certain amount of attention, the optimal telephone system for your SME can be found. In this article, we will show you with business examples which aspects of a telephone system you have to pay attention to and which solutions you can pursue.
Telephony solution for startups and sole proprietorships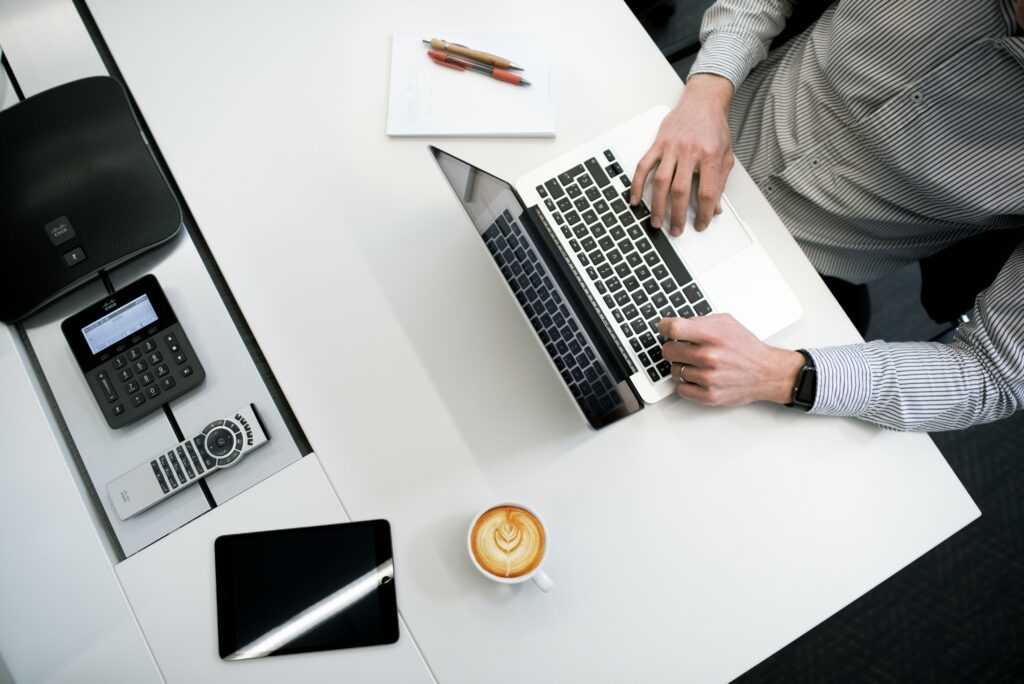 Anyone who has already been involved in founding or setting up a company knows that every beginning is difficult. In the beginning you are very needy and careful with the expenditure of the money, in order to direct the focus on the most important resources for a successful business start. With regard to internal and external communication with customers, partners and suppliers, the question quickly arises of whether you need a landline connection or whether the mobile phone alone is sufficient. But as soon as the successful entry has been mastered and the startup is growing, you quickly realize that a business-oriented telephony solution is inevitable.
In order to master the entry of a start-up or sole proprietorship, at least one landline number with a regular VoIP connection (Voice over IP) is initially required. This already represents the basis for the construction of an extensive modern telephone system.
It is important to know that nowadays startups and established sole proprietorships can also set up their own telephone system from the start. Because there are already providers who have designed an optimized telephone system packages for beginners and smaller companies with which the most important telephony functions can be used for their own business. One example of this is our established Cloud PBX Ayrix, which offers exactly such packages. Startups as well as smaller companies can start with a small, smart Ayrix package and upgrade to an extended package depending on the needs and growth of the company. If you are interested, take a look at our offer from the Cloud PBX Ayrix .
Construction and choice of the telephone system for SMEs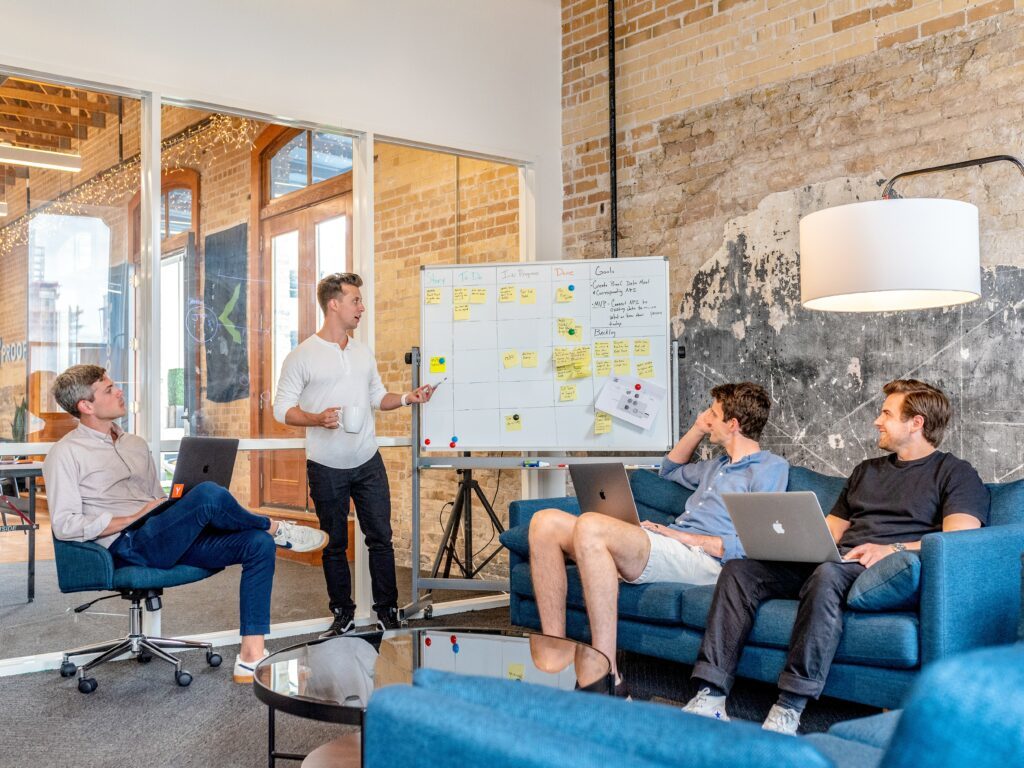 As soon as the sole proprietorship becomes an SME, the number of employees continues to grow and the first departments have been created, you realize that the time has come to expand the company's own telephone system. As an entrepreneur, you not only want to be reachable via a conventional landline number, but also want to use various functions of a telephone system for your own business: Smart telecommunications networking among employees and departments, waiting loops, opening times, time-dependent availability and many other business-relevant phone settings are asked. This is not only professional, but also simplifies everyday business communication a lot.
Furthermore, work flexibility is also very much in demand in today's times. Work colleagues can now not only be reached at work, but also from home in the home office or on the way in a café. In addition, you want to be able to easily switch from the desk phone to the smartphone and ensure the entire overview on the laptop, computer or tablet.
Now the question arises as to how all this is to be reconciled. Today, the most modern telephone systems (called PBX) are also available as virtual cloud solutions, which also have the so-called UCC (Unified Communications & Collaboration) integrated into their system. Thereby the trend around MS teams seems to be very high at the moment. However, this also raises the question of whether you only want to use MS Teams as a telephony solution or whether you prefer to use a more powerful virtual PBX (Private Branch Exchange). Because only with the extended version "MS Teams E5" you will receive a plausible telephone system solution, which is also associated with very high costs. In addition, with MS Teams you pay extra functions that you do not necessarily need for your call business. In addition, you are bound to a specific provider when choosing the SIP trunk and you are solely dependent on the Microsoft solution.
We at Winet offer our established Cloud PBX Ayrix as a high-quality variant, which is ideal for companies of any size and creates exactly the flexibility and independence that many SMEs demand. In terms of MS Teams, it is not only a lot cheaper, but also more extensive. With the Cloud PBX Ayrix, you benefit from practical functions that cannot be found on MS Teams (e.g. IVR, time condition, ring groups, etc.). With Ayrix you get a telephone system as a software solution that is user-friendly and offers exactly the functions you need. You can choose exactly the package that suits your company.
In addition, our Cloud PBX Ayrix can be used from anywhere and with the upcoming softphone integration it can even be connected to your smartphone or tablet. With Ayrix, all components of the telephone system can be configured flexibly and can be adapted userfriendly at any time. The call flows can be easily created and adapted on Ayrix using the drag and drop function. Furthermore, it can be set up and operated without professional IT help and with the clear dashboard you can follow and analyze the most important telephony functions in real time. Ayrix is therefore an optimal complete solution for all companies, which is also simple and inexpensive compared to other PBX products. If you would also like to benefit from our Cloud PBX Ayrix, please do not hesitate to contact us.
Final reflexion
The way to the optimal telephone system for your SME is therefore not impossible. In this article we have learned that nowadays there are modern and intelligent telephone systems that are precisely tailored to your needs and yet offer the flexibility that you are looking for your telephone system. We could see that there are also inexpensive and more extensive telephony solutions than the expensive MS Teams package. In addition, everyone would like to be able to guarantee the independence and flexibility of a telephone system, which one does not find in trend products at second glance.
The situation is different with the Cloud PBX Ayrix Because we have made it our business to offer an ideal telephone system for every company and for all circumstances, from which you can already benefit today. With Ayrix you can define your own telephone system package yourself, benefit from many important telephony functions and thus receive the flexibility and quality you need. Furthermore, accessibility and operation from anywhere is guaranteed and all call flows can be configured on Ayrix at any time and easily via drag and drop.
In general, it is important that when choosing the ideal telephone system, you do not jump straight to the next best trend, but obtain several offers and compare the prices and options that you would like to benefit from in the near future. Choosing the right telephone system can save you some costs, while remaining independent and flexible, and still enjoying more telephony functions that are precisely tailored to your business.