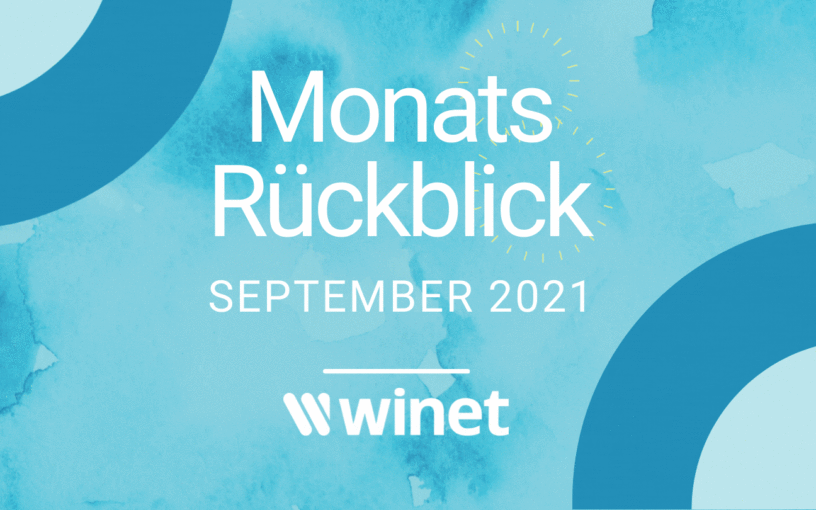 September greeted us with sunny weather and a slow transition to the beautiful autumn days. With a lot of vigor, we at Team Winet have boosted work motivation and brought out the best for our customers. While many are already preparing for the coming autumn break, this month we have already done the preparatory work for the next quarter.
In the monthly review of September we present our developments and the latest updates from Winet. This month we have prepared many exciting topics for you in our articles. On the one hand, we were able to show to what extent MS Teams will be more expensive in the future and how it stands in relation to the Cloud PBX Ayrix. On the other hand, we celebrated Programmer's Day on September 13, 2021. You can also find out what the digital clientele is all about, in the article of the same name from last week. Let yourself be surprised and immerse yourself with us in the review of the month of September.
MS Teams is getting more expensive - Why you should switch to Ayrix right now, before it's too late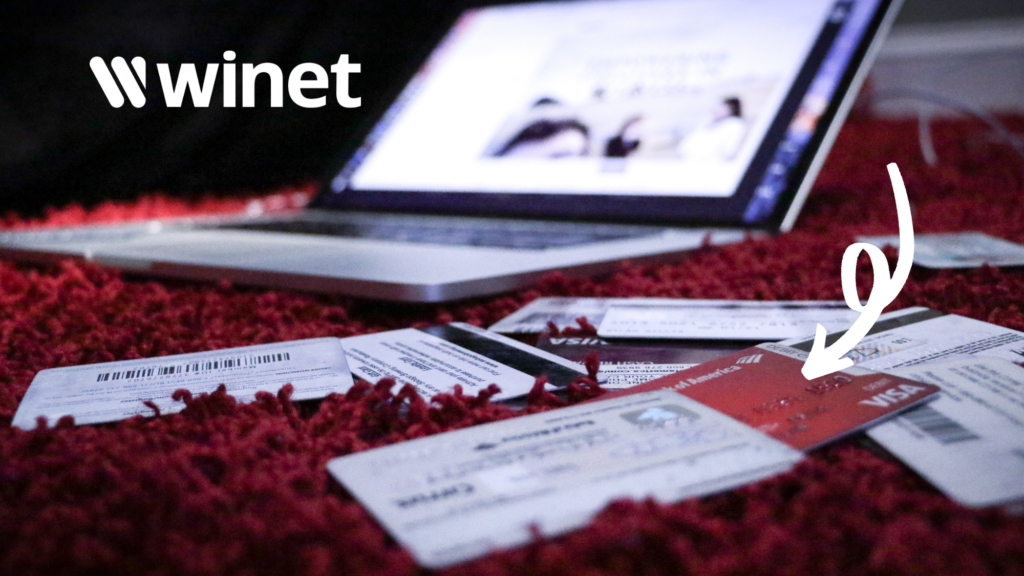 Is MS Teams integration worthwhile or are you falling into a cost trap?
Although the trend around MS Teams is very high at the moment, its use in the business area is already being questioned. Because MS Teams is associated with high costs, which will even increase from 2022! In addition, it does not offer all the functions that an extensive and professional telephone system should contain. What looks like a plausible solution at first glance doesn't seem to promise what it is supposed to offer at second glance.
We made the comparison and analyzed MS teams in more detail. Using an exciting example and a cost comparison, we were able to show why investing in MS Teams as an individual solution is not worthwhile and why the Cloud PBX Ayrix is the better alternative: MS Teams is getting more expensive
Programmer's Day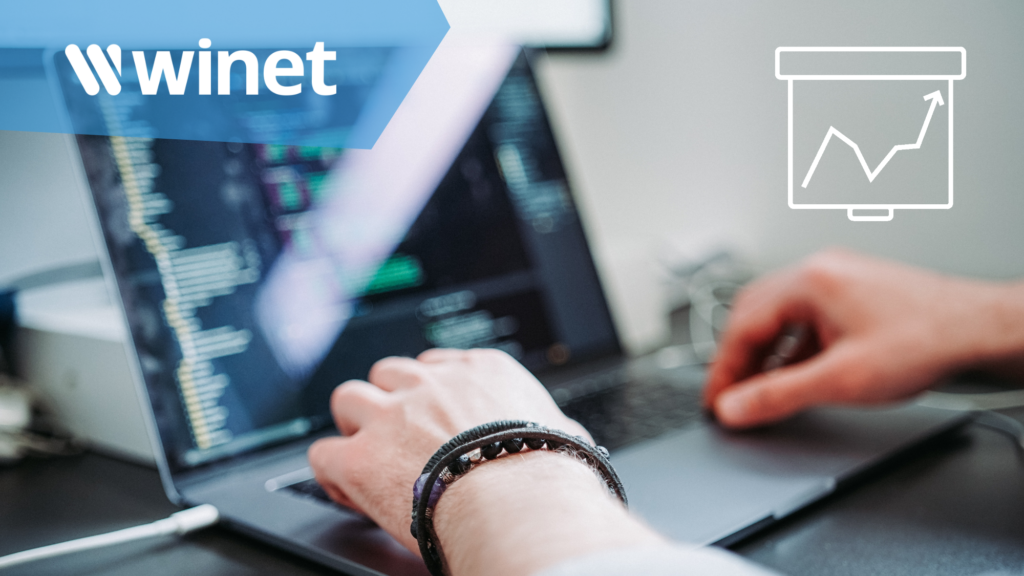 We celebrated Programmer's Day on September 13, 2021!
Also called Tag des Programmierers in German, the international day of honor with Russian roots has always been celebrated on the 256th day of the year since 2009. The number 256 will probably be known to every programmer and computer scientist, because it is eight times the power of two, which represents the number of possible values in a byte.
We at the Winet would also like to honor and remember this day. Because without the programming skills and the ongoing IT trend, the development of our state-of-the-art telephone systems would not have been possible. At this point, a big thank you to all the programmers and computer scientists involved.
A notable work of art by highly established programmers is our Cloud PBX Ayrix, which was developed just for you. Find out more about the Ayrix virtual telephone system in the following link.
Digital customers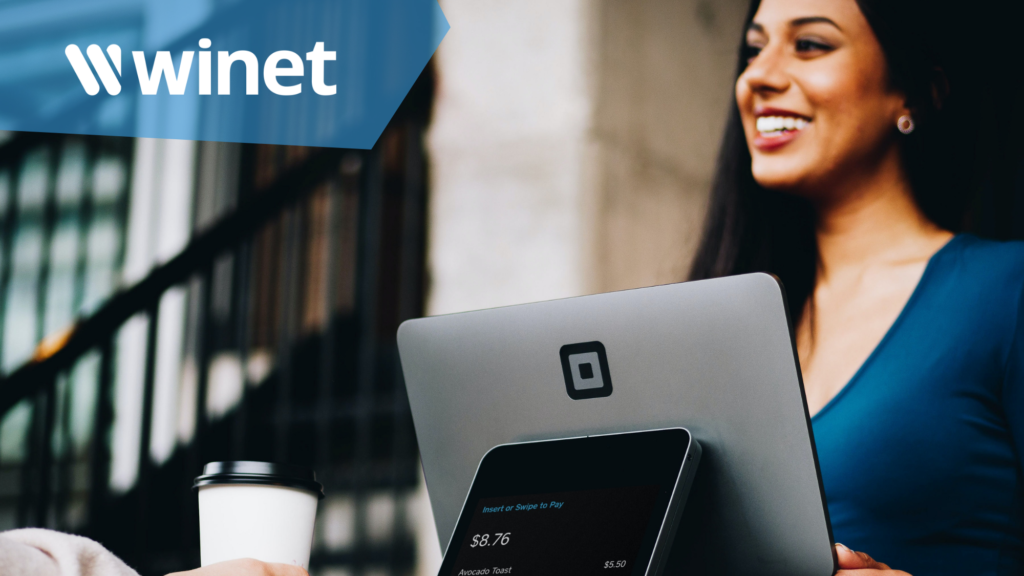 The digital clientele is the key path of the future.
Nowadays a lot of flexibility is required from companies and customers, although both have to struggle with change. A balance in times of constantly changing conditions can only be achieved through the interaction of companies and customers and through the use of digital developments. Because with the advancing digitization, companies can also better accommodate their customers and help them with their needs.
Winet supports its customers with a selected number of products and services that are state-of-the-art and offer precisely the optimal digitization that many companies in the telecommunications business are looking for. Visit our established Winet Shop and discover exactly the products you want for your telephony business.
In the following article, you can find out what digital customers are all about and what further developed offers Winet has to offer: Digital customers
Final reflexion
We are very pleased that we were able to be there for our customers in September and continue to support them in their everyday business life. It is very important for us that we share the latest information and developments from Winet with our customers and partners. Because we strive to offer the best and simplest solutions for our customers and partners so that everyone can benefit from them in all areas of telephony.
With our innovative Cloud PBX Ayrix , we offer our customers an elegant and simple telephony solution. Because the new telephone system connects the most important telephony functions with the clear interface and via drag and drop, which optimally accompany you and your team on your business journey. If you too want to check whether a migration to our new Cloud PBX is worthwhile, please do not hesitate to contact us Because we support you and are happy to help you with your telephony business.