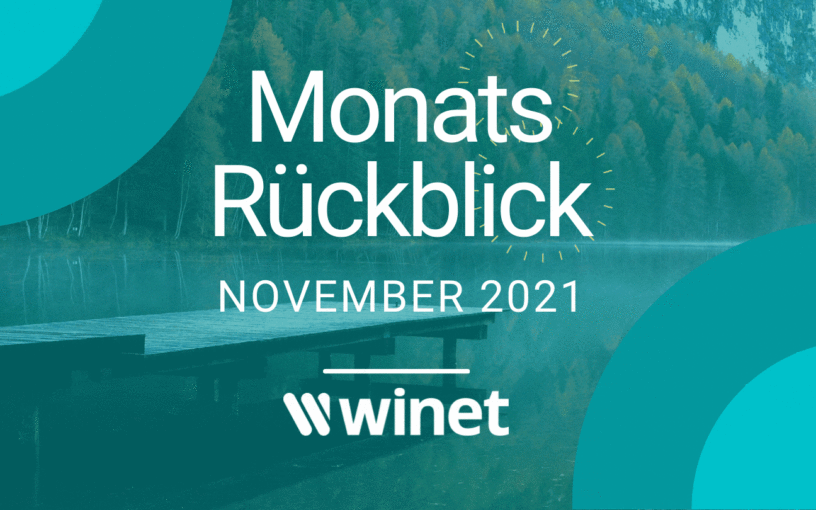 November greets us with the cold autumn days and Advent is getting closer and closer. We also enjoy the first snow that has fallen, which adorns the landscapes magically. Despite the tense global situation during the pandemic, we remain optimistic and focus on the positive. Because in times like these, when home office is unavoidable and availability is generally restricted again by new measures, it is more important than ever to stay in contact with your own employees as well as with customers and partners. Because the connection among other people strengthens us, whereby we stay on track and develop further. Thus, we at Team Winet are constantly striving not only to guarantee our customers and partners internal and external communication in our own company, but also to optimize it flexibly. The Cloud PBX Ayrix was also developed for this purpose, in order to be able to guarantee precisely this flexibility in business telephony.
In the monthly review for November we present our developments and the latest updates from Winet. This month we have prepared many exciting insider topics for you in our articles. First of all, we would like to extend a big thank you to our loyal customers and partners. Furthermore, we are swinging our spotlight in the direction of Cloud PBX Ayrix, which we would like to briefly present for you. Another special this month was the Push-Button Day, which we celebrated worldwide on November 18th. Let yourself be surprised by our monthly review November 2021.
Danke an unsere Kunden & Partner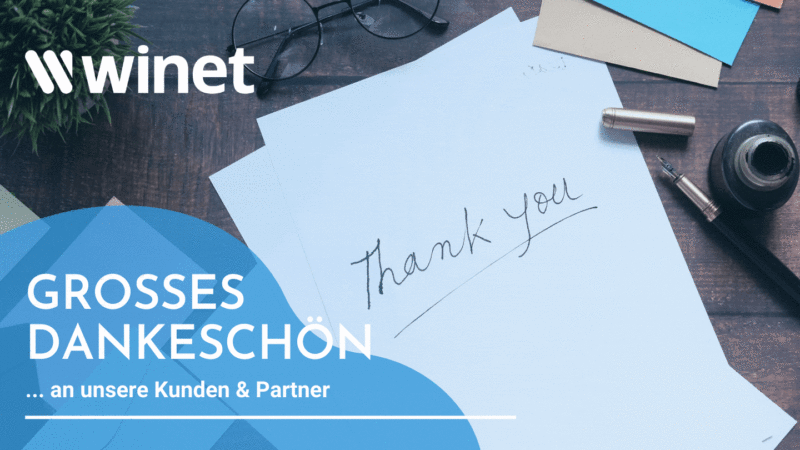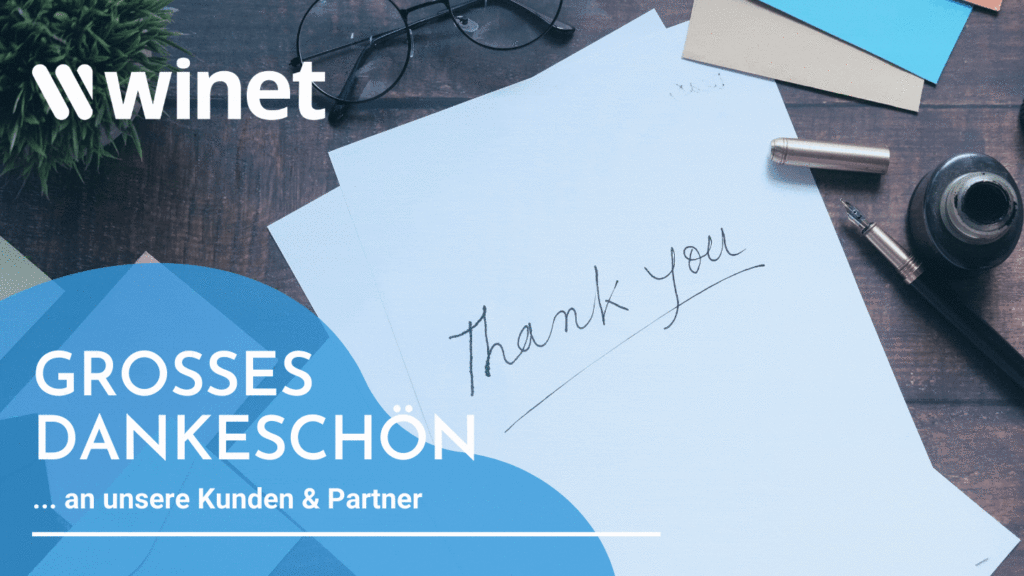 With this post we just want to say THANK YOU ! ??
We would especially like to thank our loyal customers and partners, whom we are happy to accompany on their way. The needs and wishes of our customers and partners come first, because Winet is constantly trying to respond to your inquiries and to offer you the best individual solution.
For this reason, thank you very much for the joint cooperation. We look forward to continuing to offer you support and welcome all new customers and partners.
If you are also interested in a clientele and cooperation with Winet, you are welcome to contact us using the following link: https://www.winet.ch/kontakt/
Benefits of the Cloud PBX Ayrix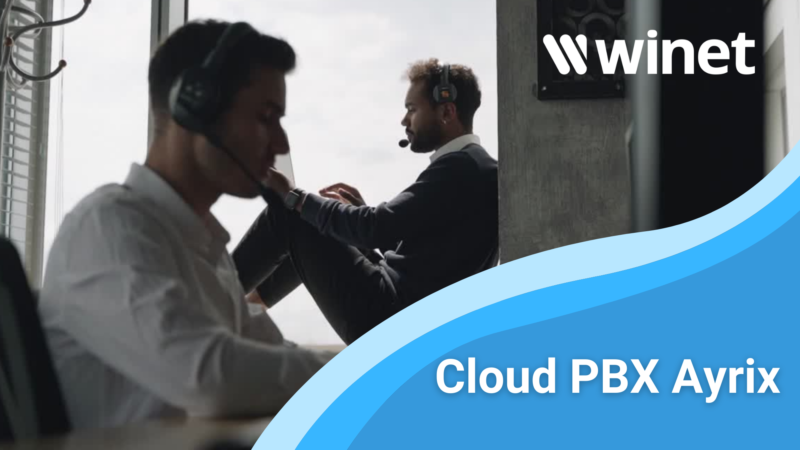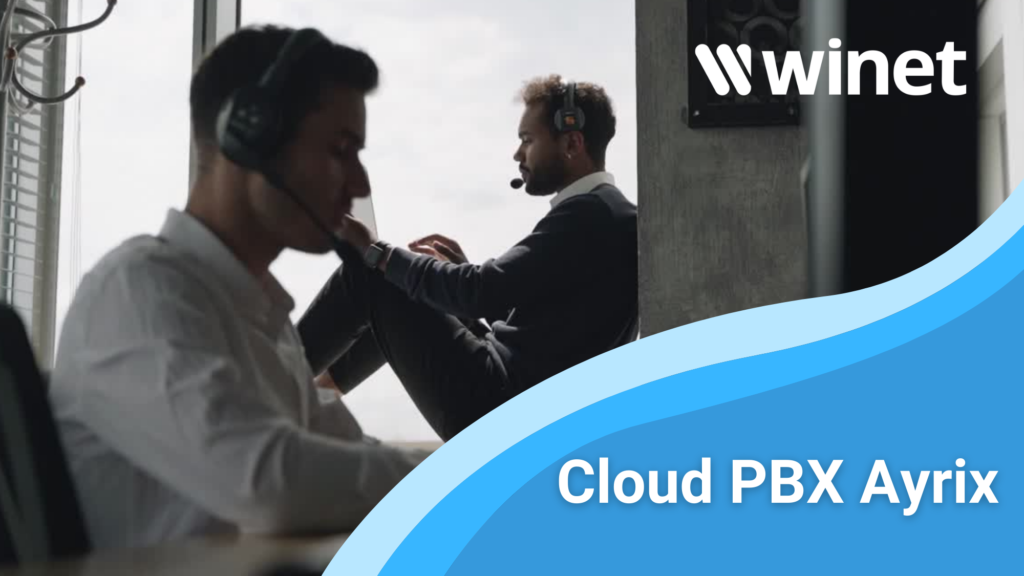 With our Cloud PBX Ayrix , we offer a fully comprehensive and needs-oriented telephony solution for your business. Click on the link below and learn more about the Cloud PBX Ayrix.
If you want to rely on a modern and efficient telephone system, Ayrix is more worthwhile than ever. Because Ayrix is the right solution if …
✅ You attach great importance to an easy-to-use telephone system that does not require extensive IT knowledge.
✅ You want to make the costs of your entire telephony as efficient as possible and save costs in comparison.
✅ You want to manage various settings and configurations on the telephone system yourself
✅ A secure and modern telephone system is important to you.
✅ You want to benefit from various important functions of a telephone system in order to be able to enjoy optimal freedom and a high degree of flexibility.
The many advantages of Ayrix speak for themselves and an evaluation of the telephone system is extremely important for your telephony business! Take a moment and see for yourself: www.winet.ch/geschaeftskunden/ayrix-pbx/
Push-Button Day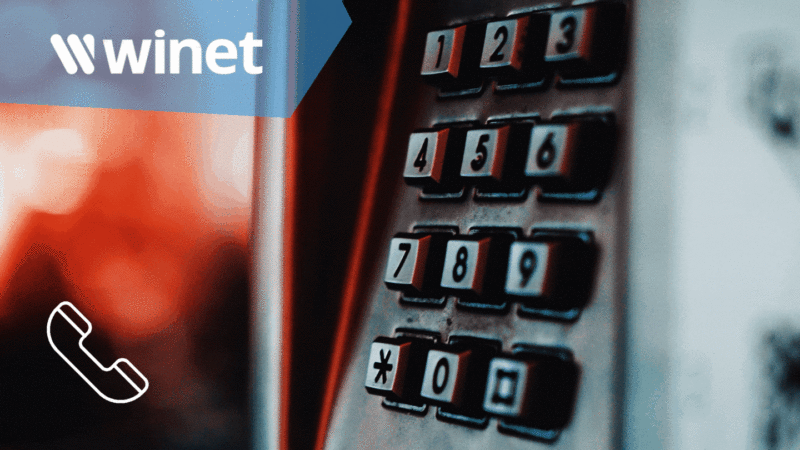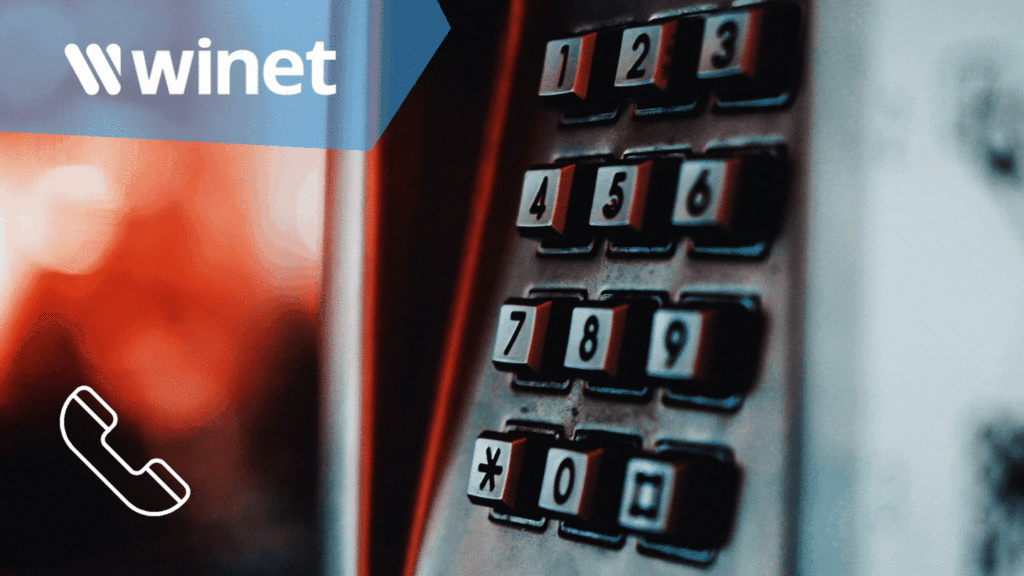 On November 18th, we celebrated Push-Button Day! ?☎️?
On this day, Push-Button Day is celebrated in America (also known as "National Push-Button Day"). In detail, the date refers to the introduction of the first push-button phone on November 18, 1963 in the US market. The first provider was the company Bell Telephone or Bell Systems, which for the first time in history introduced the forerunner of today's well-known telephone device with electronic tone dialing using keys (DTMF).
We at Winet would also like to honor and remember this day. Because without the forerunner of the touch phone and the ongoing trend in telecommunications, the development of our modern telephone systems would not have been possible.
A notable work of art for business telephony is our offered Cloud PBX Ayrix, which was developed just for you. Find out more about the Ayrix virtual telephone system with the following link: www.winet.ch/geschaeftskunden/ayrix-pbx/
Final reflexion
We are very pleased that we were able to be there for our customers in November and continue to support them in their everyday business life. It is very important for us that we share the latest information and developments from Winet with our customers and partners. Because we strive to offer the best and simplest solutions for our customers and partners so that everyone can benefit from them in all areas of telephony.
With our innovative Cloud PBX Ayrix , we offer our customers an elegant and simple telephony solution. Because the new telephone system connects the most important telephony functions with the clear interface and via drag and drop, which optimally accompany you and your team on your business journey. If you too want to check whether a migration to our new Cloud PBX is worthwhile, please do not hesitate to contact us. Because we support you and are happy to help you with your telephony business.