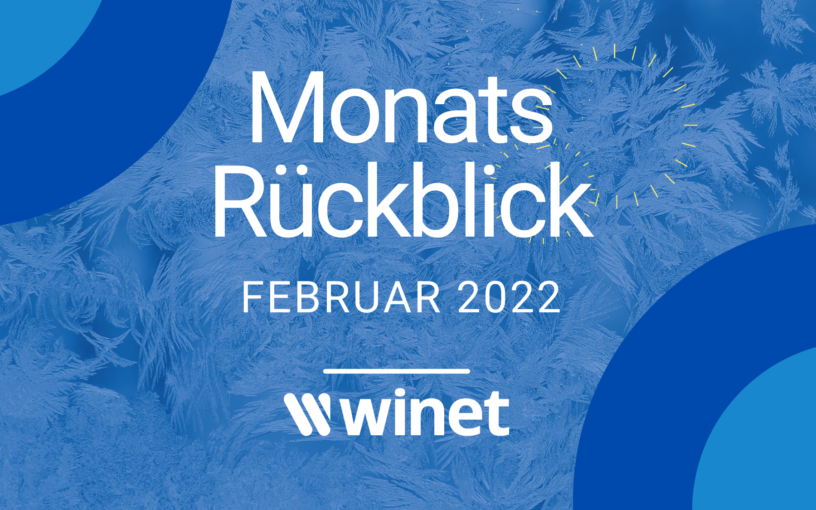 We look forward to surprising you again with another monthly review of Winet. The year 2022 has got off to a very good start and we have been working on many new and exciting projects new and exciting projects since the beginning of the year in order to increase the customer experience for you even more. Among other things, the introduction of the new Winet Shops is part of an important project that we would like to explain to you. Furthermore, we have already been able to inspire some customers with the introduction of Winet's new Business Flat offer. We were also very much looking forward to the lifting of the pandemic measures and the return of our employees to the office.
In February, we present our developments and the latest updates from Winet. This month we have prepared many exciting insider topics for you in our articles. We will bring you closer to the following topics, among others: MS Teams connection with Winet, the new e-mobility fleet from Winet, tips on VoIP telephony for SMEs and the costs of a telephone system.
The new Winet Shop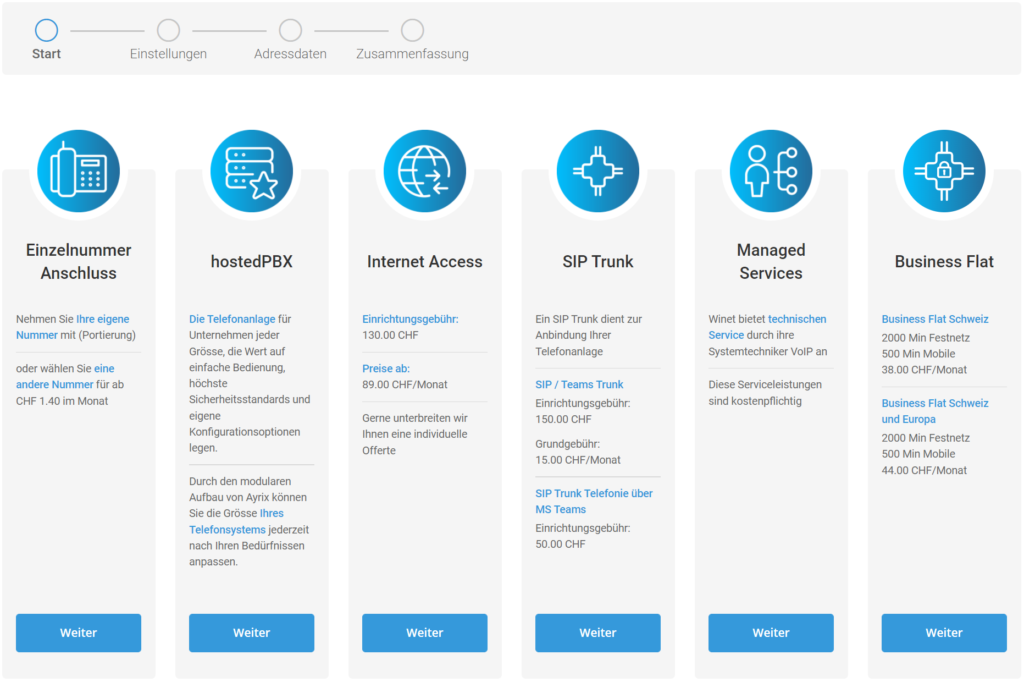 As already teased in the introduction, we have successfully expanded the shop experience for our customers and partners. This now includes the Winet Shop, which was newly introduced this month, which allows you to make a number of selections when purchasing Winet products and services. The new shop is user-friendly and can be elegantly navigated back and forth from one product range to another, through to the shopping cart and checkout.
The selection options are presented in a simple and understandable way and you can put together your individual package as you wish, depending on the product. This gives you exactly the flexible choice you need for your optimal telephony solution in your business. In addition, the new shop is also responsive and can therefore be operated from any mobile device as well as laptops and computers.
Let yourself be surprised by the new shopping experience and have a look at our Winet Shop .
The new Business Flat offer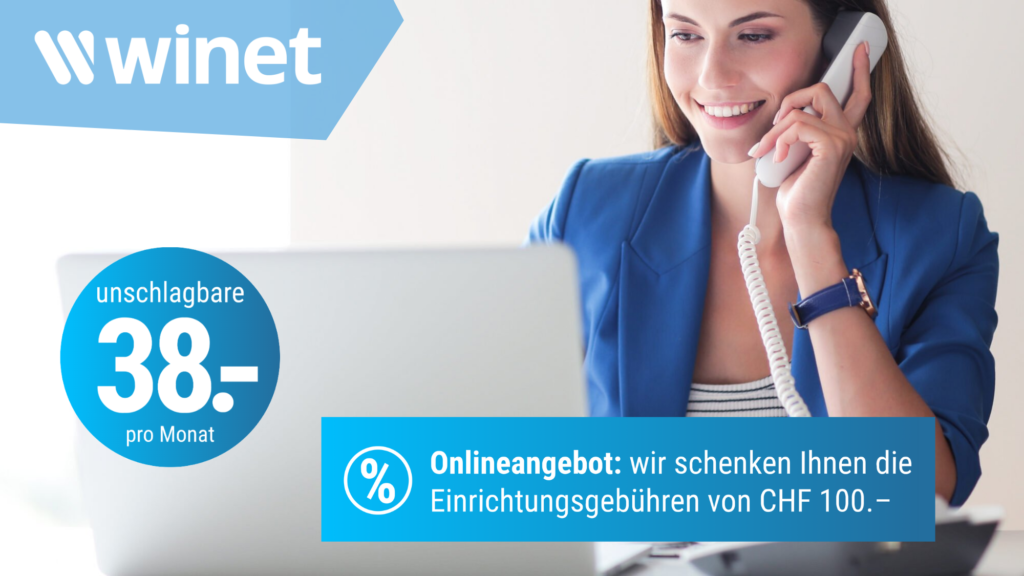 Another milestone is of course our new Winet Business Flat, which we are offering exclusively for you as a new option for Cloud PBX.
The Business Flat offer from Winet is the cheapest subscription for business customers in Switzerland, at an unbeatable CHF 38 per month. Calls to mobile and landlines within Europe are even included!
And there's still a cherry on top: If you soon benefit from our unbelievable Business Flat, we'll even give you the set-up fee of CHF 100.-. Because we only want the best for our customers.
Find out more about the Winet Business Flat and benefit from the online offer.
MS Teams connection with Winet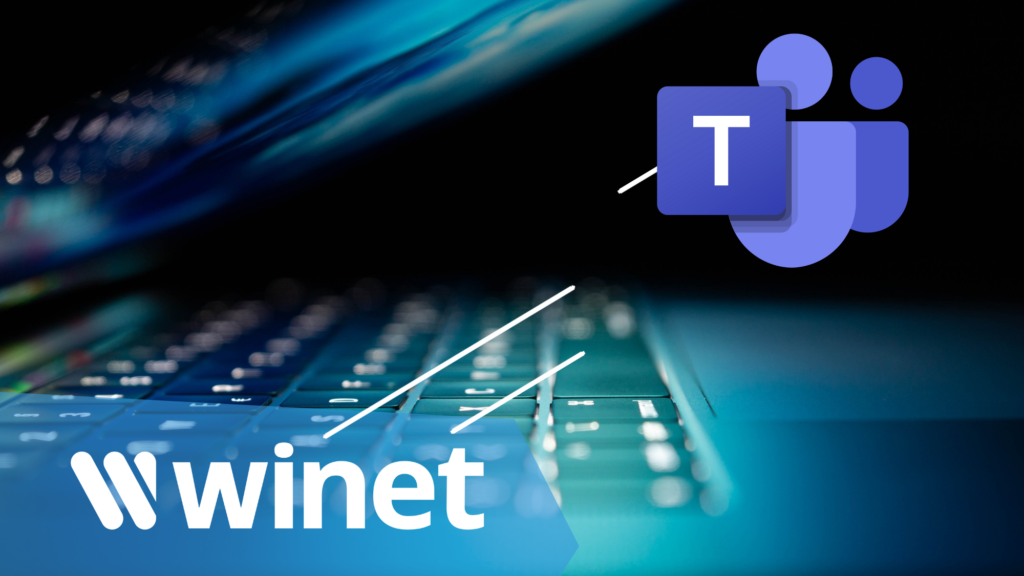 Would you like to use MS Teams for your business communication and optimally integrate it into your business?
We at Team Winet will show you in the following article how you can achieve this. Because with a few tips and tricks you can use the most important advantages of MS Teams, do not lose flexibility and save costs in the medium to long term.
Find out more now: www.winet.ch/2022/01/msteams-mit-winet/
Winet's new e-mobility fleet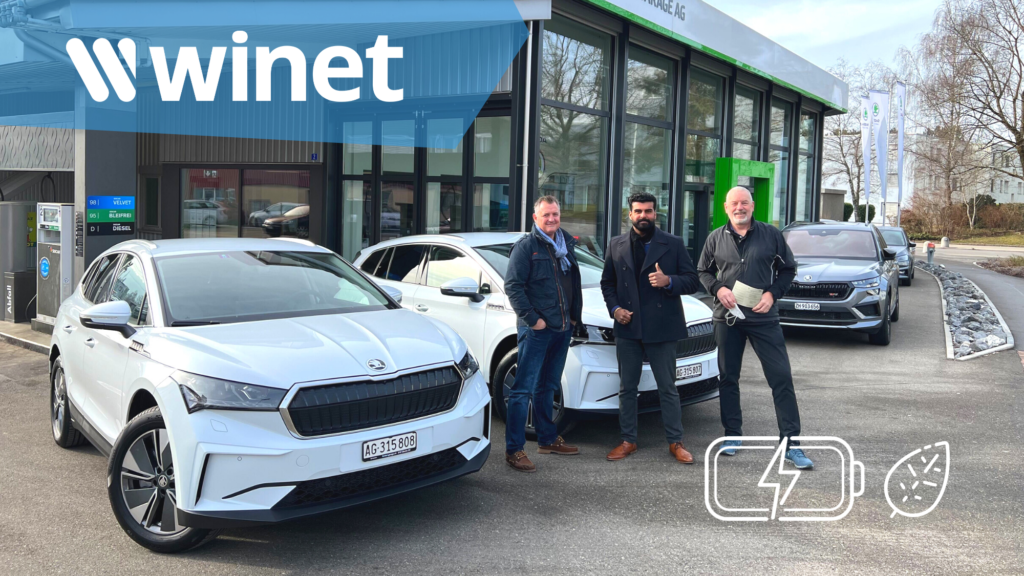 Efficient, modern and powerful. This time, for once, we are not talking about our established business telephony solutions, but about our new e-mobility fleet, with which we will be environmentally friendly in the future.
Winet has been on the Swiss market as a professional VoIP provider since 2005. Since then we have been promoting and supporting the latest technologies and developments, which are also essential in our industry. As a representative of this, we have also decided in the future to rely on ecologically promoting electric cars, which not only protect the environment through reduced CO2 emissions, but also represent Winet's technological lead in an efficient way.
The best tips for VoIP telephony for SMEs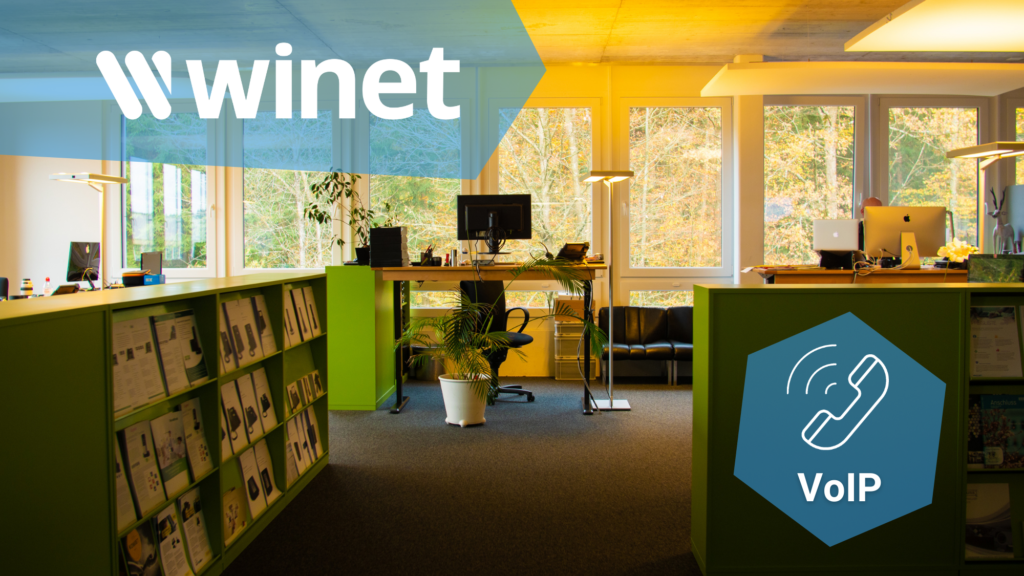 Looking to switch to a new VoIP provider or even build a new PBX in your business from scratch?
In the following article, we from the Winet team will show you the best tips for setting up VoIP telephony for SMEs. Because the combination of the VoIP offer and your personal customer wishes in business telephony can be decisive.
Find out more about the advantages and use of VoIP services for SMEs in the following article: www.winet.ch/2022/02/voip-telefonie-fuer-kmu/
costs of a pbx
How are the costs of a pbx calculated and what points do you have to pay attention to before and during an investment?
In diesem Beitrag gehen wir genau auf diese Frage ein und versuchen anhand von Praxistipps & kurzen Beispielen die Kostenfaktoren aufzuzeigen: www.winet.ch/2022/02/kosten-einer-telefonanlage/
Final reflexion
We are very pleased that we were able to be there for our customers in February and continue to support them in their everyday business life. It is very important for us that we share the latest information and developments from Winet with our customers and partners. Because we strive to offer the best and simplest solutions for our customers and partners so that everyone can benefit from them in all areas of telephony.
With our innovative Cloud PBX Ayrix , we offer our customers an elegant and simple telephony solution. Because the new telephone system connects the most important telephony functions with the clear interface and via drag and drop, which optimally accompany you and your team on your business journey. If you too want to check whether a migration to our new Cloud PBX is worthwhile, please do not hesitate to contact us. Because we support you and are happy to help you with your telephony business.