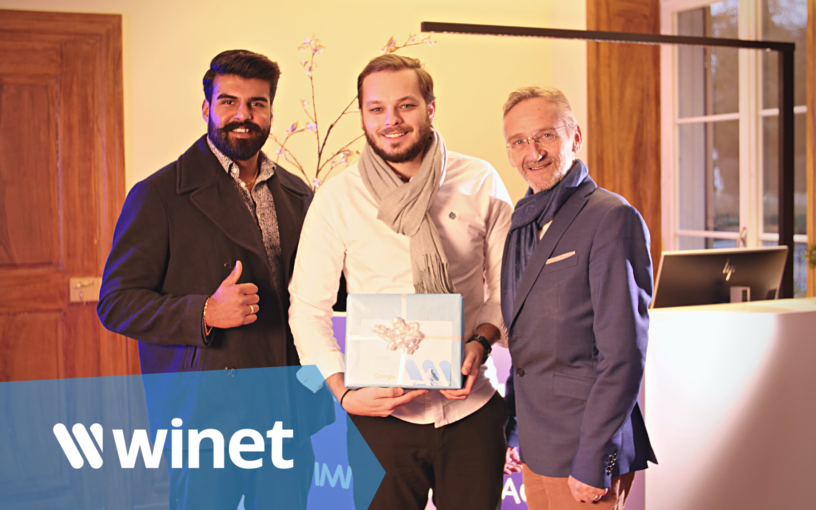 The cooperation between Immobilien House Gossweiler and Winet
Find out in this article how the cooperation between Immobilien House Gossweiler and Winet works and get a little insight into the daily business from CEO Marcel Gossweiler and his son Bryan Gossweiler.
We had the pleasure to conduct an exciting interview with Marcel Gossweiler (Managing Director) and his son Bryan Gossweiler (responsible for marketing/management) at Immobilien House Gossweiler in Lenzburg. Immobilien House Gossweiler is the expert in real estate and offers a wide range of attractive offers and services in the real estate industry. Since December 2021 the company has a new location in the beautiful Villa Malaga in the heart of Lenzburg. We are glad to have gotten to know Immobilien House Gossweiler and to be able to serve the company, which is managed by the Gossweiler family, in the telephony business.
Below you will find the interview with Marcel and Bryan Gossweiler, which was conducted in the new office premises in Lenzburg:
How did Immobilien House Gossweiler come into being?
Marcel Gossweiler: "We were founded 20 years ago. Now in December it was exactly 20 years when we decided to become independent. We have always been in the construction business and ultimately we have always enjoyed the creation of new buildings. That's how it went from construction to real estate. For one year I was alone with the bookkeeping and then my wife joined us. Since then we have been holding the fort for 20 years."
What is everyday life like at Immobilien Gossweiler?
Bryan Gossweiler: "Sensational. The daily routine is basically great as a part of Gossweiler and the motivation is at 120% every day. Now in December we have freshly moved into the new offices in Lenzburg, which are tailored to our company and to the real estate industry. This embodies us, brings a certain calmness and is simply sensational. I think the whole team, like me, enjoys being here and being able to help our customers, to stand by their side with their problems, to look for solutions and of course, above all, to give new tenants a new home."
Why is telephony so important in your business?
Marcel Gossweiler: "I think that in this day and age, personality is generally being lost more and more. Especially with today's media, such as e-mails, with which we are confronted on a daily basis, I think telephony is even more important than ever. It is important that we pick up the phone these days and seek personal dialogue. For this reason, we should avoid losing the personality even more, especially when we look at the future or at the current situation."
How did you go about evaluating the new telephone system?
Marcel Gossweiler: "We knew we needed a new telephone system and it was important to me that we get a suitable IT solution. Then I asked some personal contacts and Winet was recommended to me. It turned out that we already had the contact with Winet, but this way, through our contacts, we became aware of Winet again. And since then we are happy to have found a solution that is very flexible. Whether it's growth or downsizing, Winet has made sure it's always resulted in a practical solution."
Has communication increased during the COVID-19 pandemic?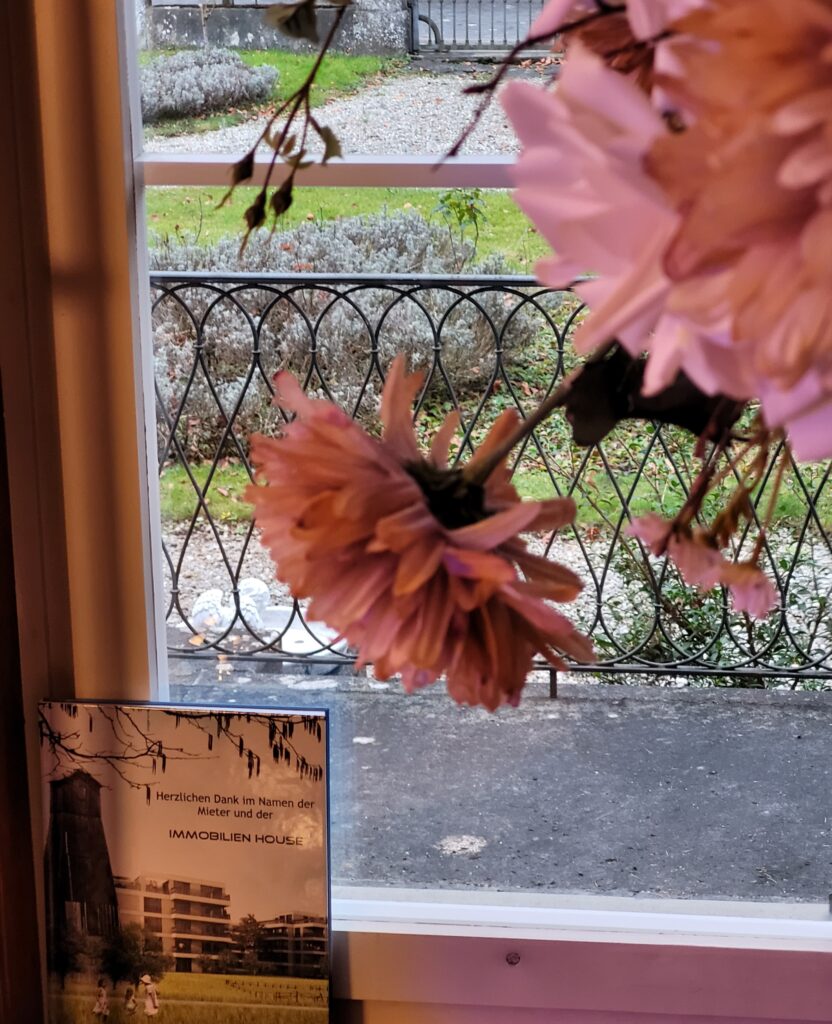 Marcel Gossweiler: "Yes, communication has increased. However, since communication is partly associated with dialog, it has unfortunately remained a monologue at this time. In our industry, we have a lot to do with personalities, with personal fate, pressure and fear. For this reason, on the one hand, these contacts are very important, and on the other hand, they are daily outbursts. And in that sense, it has a lot to do with the first question, "How important is telephony?" Because a mail or a letter is ultimately much less meaningful than personal contact. And that's why we've been in telephone contact very often, especially in the last two years, so that we can help to reduce fears and to look for solution-oriented ways together."
How did you experience the implementation process with the Winet team?
Bryan Gossweiler: "The implementation process went smoothly right from the start. From the beginning, we were not specialists in this area, but for this very reason we felt very comfortable and in good hands with Winet. We also received training from Winet and now do almost everything ourselves. And for all the other little things that we can't do, Winet always has an open ear for us: we can call, we are served, and everything is handled on the phone at the same time. So it's really a carefree package from A to Z."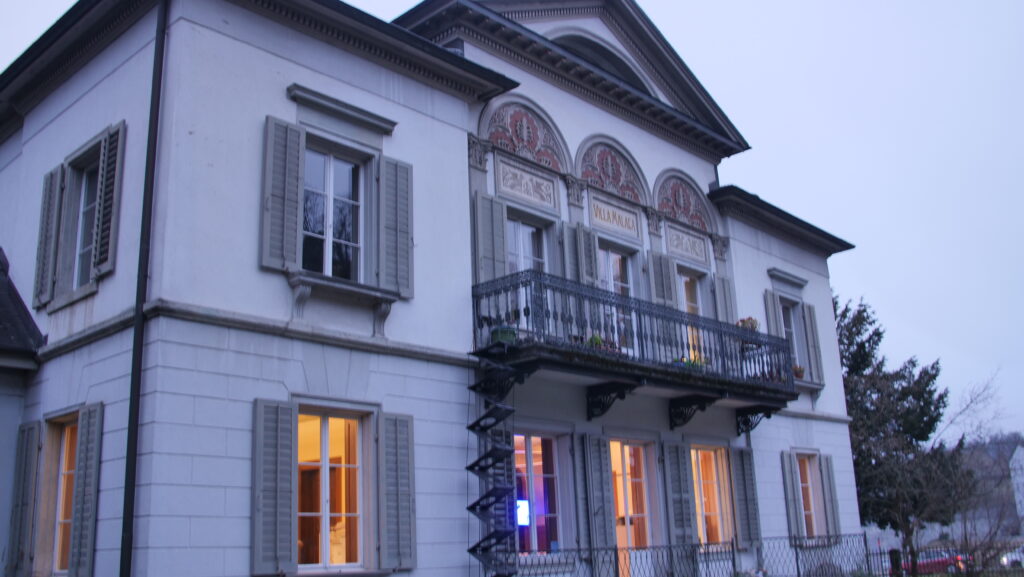 To what extent does Winet's telephone system help you in your daily contact with your customers?
Bryan Gossweiler: "On the one hand, we certainly have something with the ring call that simplifies our daily routine many times over, because it has also become quieter in the office. Since we have the ring call, we can also better track who has called which stations. That means we have a more direct connection to the customers, where we don't lose time unnecessarily and where we don't have to ask where they called from and why. We can assign it directly and thus look in the system who called from where and why. This, of course, helps us to work with our customers in a more efficient and targeted way. And so we are very happy with Winet."
How satisfied are you with Winet's overall solution?
Bryan Gossweiler: "As I mentioned before, we are very satisfied. I talked about the external earlier and now I'd like to talk more about the internal: Where Winet also helps us a lot is with job changes and new employees. Within five minutes, the links for the new telephones are reprogrammed, the new employee is connected, everything works, and that makes the entire process from A to Z very efficient. So a change away from Winet is unimaginable for us at the moment."
Would you recommend Winet to others?
Marcel Gossweiler: "We recommend Winet to others and have already done so, and there is nothing to stop us from continuing to do so. Because Winet is also a good partner for us small customers. Because we are technical greenhorns and not so savvy, even if we have young people in our business today. But especially also the older generation is still less knowledgeable with technology and through that we are glad that we have Winet as a partner and the ways are very short and easy."
Real Estate House Gossweiler can be reached at:
info@immobilienhouse.ch
+41 62 888 87 00
www.immobilienhouse.ch
Winet Customer Stories as a source for further developments
Since we started implementing our Winet Customer Stories, we have had even more opportunities to receive direct feedback on our own offers and solutions.
Among other things, this has led to us launching a new, innovative Cloud PBX to our range in the course of the coming year, so that we can continue to offer our customers the best possible solutions.
In addition to the conventional functions, this PBX also brings highlights such as UCC (video and chat function), modern user interfaces, visual operating options (e.g. in IVR and time conditions) and, on request, also MS Teams Connections with it.
If you are a Winet customer and are interested in a Winet customer Story please feel free to contact us. Because we are happy to accompany our customers on their way at any time.