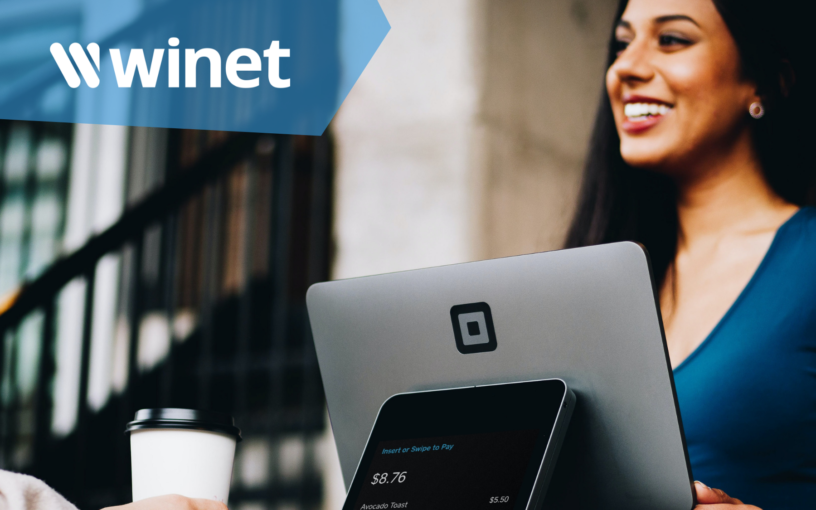 Even after a year and a half in the pandemic, many companies are in the middle of the digitalization push, which has been growing steadily since the beginning of 2020. The pressure can be felt from all sides and there has hardly been such a turbulent time as this, when flexibility was more in demand than ever due to the constantly changing measures.
Where companies have to rethink internal and external digitization, it is above all the customers who have to keep up with modern digitization steps. Because the global digital drive is shaking everyone, whereby companies should pull along with the customers in the new digital possibilities. The telecommunications industry is also experiencing enormous change. As we have already seen in our previous posts, the digital transformation is also confirmed in all business areas.
In this article we dive into the world of digital customers, which companies should look after and satisfy in these times. We would like to show how the Winet has developed in the telecommunications sector and how our digital customers can benefit from the Winet in times like these.
The symbiosis of companies and customers in the digital transformation
Let's take a look at the different companies from different industries and areas. In view of the changing digitization during the pandemic, everyone had to redesign their business model. Where many companies were already digitally versed and familiar with the digital business world, there were many companies that were able to pull their business along in the classic way before 2020. Before the pandemic and the lockdowns, there were regular customers and the employees were on site under regular working hours. Advertising on social media channels and Google, video calls at home office times and receiving customers on the web or via app is still new territory for many and was not even necessary in the times before the pandemic. This resulted in significant changes that many companies have not yet implemented or implemented relatively late:
Due to the new measures, lockdowns and constant changes in pandemic times, irregular working hours had to be introduced and employees were sent to home offices or short-time work. The opening times were constantly being adjusted as it was no longer possible to keep the business running on all days and times.
Before the pandemic, companies such as restaurants, hotels, shops, museums, sports centers, etc. could benefit from regular customers . In short: the customers came "almost" by themselves if you built up the business with stable and good values. However, this was lost in many places due to the pandemic.
The corporate communicationhad to be completely rethought. Internally, employees could suddenly no longer be reached in the conventional way due to home office and short-time work. External contact with customers, partners and suppliers has also changed. An example of this was the sudden switch of restaurants in times of lockdown, where many even introduced the delivery service, although they had never offered this service before. But in order to still make the ordered food available to customers, waiters were suddenly also used as mobile food suppliers. To do this, the customers now had to find the restaurant via Google, call them directly and tell each waiter or The supplier was equipped with a mobile phone for accessibility.
Customers themselves have changed since the pandemic began. The changes were also noticeable privately, which forced many customers to rethink their approach. Customers are adapting to the constantly changing regulations and have redesigned their needs accordingly. This has led many companies to massively reorganize their business and adapt it to the circumstances. Anyone who did not go along with this had to close their company in a short time.
All of these examples of significant changes caused by the pandemic and its global political measures have something in common: They show a flexible interaction between companies and customers. It is precisely these fluctuating situations that have forced companies and their customers to rethink, which has resulted in the fact that they can no longer focus on their main business. What leads to a common solution, however, are digital developmentsthat bring customers and companies together as a symbiosis. And this is exactly where we come to the essential point. Because the companies that are developing digitally in these times are finding new and independent ways to meet customers where it was hardly possible in the past. Where there used to be no flexibility to react to rapidly changing situations and working conditions, it is precisely modern technologythat makes this possible at the moment.
What does Winet offer digital customers?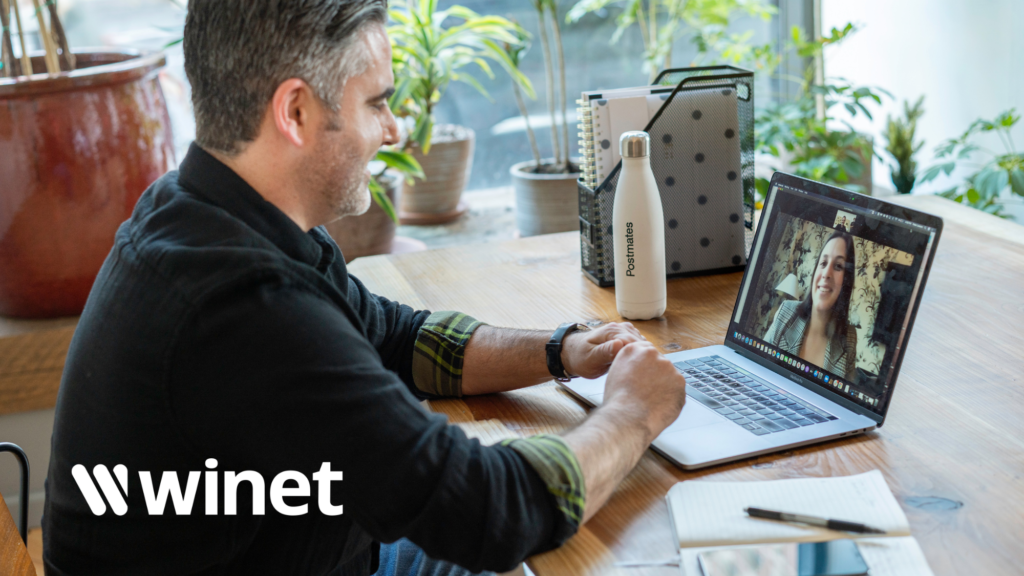 Communication and availability are the keys to success in times like these. Internal and external communication has always been an important factor for companies to maintain contact with employees, customers, suppliers and partners. The communication method was used universally, both in business and in private, and everyone knew the way to the goal. But what about accessibility? This fluctuated a lot due to the pandemic and many companies suddenly and sometimes desperately looked for new communication channels and solutions to ensure internal and external communication. In-house employees and partners were suddenly no longer available via the desk phone, but increasingly via video calls and softphone systems. Customers could no longer be received in the traditional way, whereby addressing them via the Internet or by telephone came to the fore. New suppliers were also increasingly found digitally via the Internet, instead of the usual industry-specific trade fairs or personal contact.
What does all of this have to do with Winet and the telecommunications industry? So many! Because our goal is to offer our customers exactly the flexibility in business communication that is wanted and required. And here the Winet has stepped up a gear exclusively for you and further developed the product range. Because we are aware that in times like these, a flexible, applicable telephony solution is inevitable in order to be able to continue your business. This telephony solution should be easy to use and meet exactly the conditions that are needed for your own business. This also includes the constantly changing conditions such as changed working hours, the introduction of home office and short-time work, adjusted opening times and general availability via user-defined channels. Because the customer should be able to be reached from anywhere, anytime, anywhere and via several selected channels. In the following we present some of our state-of-the-art telecommunications offers that we provide for our customers:
Let's start right away with our main offer: The Cloud PBX Ayrix Cloud PBX Ayrix is ​​a virtual telephone system that has been developed in a state-of-the-art manner and offers all security standards that correspond to Swiss quality. Because Ayrix is ​​revolutionizing the modern telecommunications market with its simple operation, flexible use and practical functions. Conventional telephone systems and telephony solutions do not offer the flexibility and functions that are precisely required today. With Ayrix it looks completely different: With the user-defined functions such as IVR, ring groups, forwarding, waiting loop, time condition and much more, the availability can be flexibly adjusted. The best part is that anyone can configure these settings themselves from anywhere with just a few clicks and via drag and drop, without having to contact an IT expert every time. In addition, the choice of the SIP trunk is up to you and you can determine how many devices (so-called extensions) you need for your business. Convince yourself and benefit from our Cloud PBX Ayrix.
Winet offers you a flexible and inexpensive offer, also with regard to our SIP trunks. You can decide for yourself to what extent you would like to obtain the right SIP trunk for your telephone system. In addition, our SIP trunks are compatible and certified with many selected products, which are listed on our website. You can choose between the conventional SIP Trunk, the SIP / Teams Trunk with 10 main connections, the SIP / Teams Starter with 3 main connections or the SIP Trunk safe with encrypted termination. Would you like to obtain a state-of-the-art SIP trunk for yourself? Then do not hesitate to expand your telephone system and take a look at our SIP trunk offer.
Do you need a new phone for your business or do you rely on conference phones for meetings? Then we have exactly the right devices for you. In addition to the CTI solutions, you will find selected Hardwareon our website that will optimally support you in your telephony business.
Finally, you can simply stop by our Winet Shop and select the products and services that you need. In addition to the above-mentioned offers, we also offer different tariff numbers or optimal Internet access for your business on request. With just a few simple clicks you can put together your product package as you wish and purchase it directly via the Winet Shop in no time at all. In just a few steps, you will find the product you are looking for. Take a moment and visit our Winet Shop, to put together your offer according to your wishes.
Final reflexion
In this article, we have seen the changes that not only different companies have to contend with, but also their customers. The interaction is much more important than ever. Because with the alternating changes you have to be able to keep up with the fluctuations. In order to be able to accommodate customers in today's world, companies have to guarantee flexibility and accessibility that cannot be achieved in the classic sense. It has been shown that digital developments are the best for these digital customers in times like these. Because those who keep up with technological changes will also find new ways to reach their customers.
Furthermore, we at Winet have accepted these changes and have already expanded our digital product range in the telecommunications sector. Because we want to make communication for every business as easy as possible so that everyone has the opportunity to reach their digital customers. Our established Winet Shop can be used for this, so that you can put together your desired Winet offer yourself. If you still want advice and support, we are of course happy to help. Please feel free to contact usif you need any help with your purchase.