quick start Guide #
Here you can see the most important functions of the X-Lite Softclient, which you can use after the installation.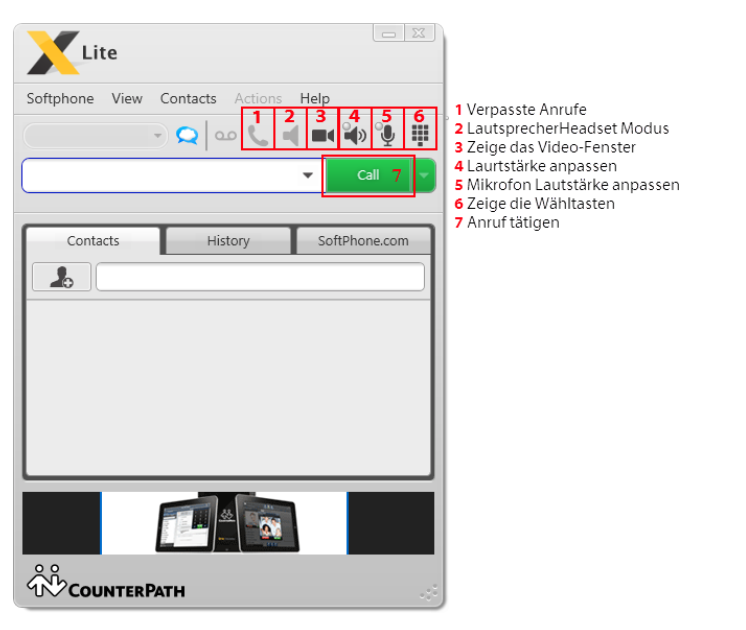 Start of installation #
Download #
First download the free download from the X-Lite client from the following website: http://www.counterpath.com/x-lite
Then select your version 4.0, which is suitable for your operating system.
installation #
First of all, read the General User Conditions carefully and accept them. You will now be asked where you want to install X-Lite. Select the desired path here.
Now choose whether you want a shortcut on your desktop, whether an icon should appear in your quick launch bar, and - or whether the program should open automatically when Windows starts.
Establishing the number #
Before you can use X-Lite with your desired number, you must first make a few changes in the settings.
In the upper left corner click on "Softphone" and then on "Account Settings".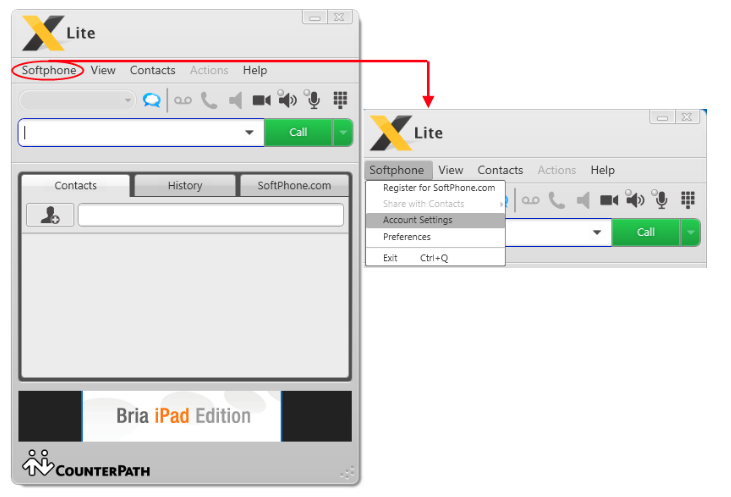 A window now appears in which you have to fill in the marked fields. To get this information, simply go to your account on the https://my.winet.ch page. There you will find "List of Numbers" at the bottom of the "Overview" tab (picture below), here you can select and click the number you want for X-Lite.

Paste the data #
Ultimately, you will be taken to a page that stores your phone number information. On the following page you can see with the help of the pictures which information you have to insert and where in the X-Lite window.