introduction #
This guide explains how you can set up your Yealink telephone with a Winet telephone connection.
Find out the phone's IP address #
The easiest way to set up the phone is to use your web browser. To do this, you need the phone's IP address. You can find it as follows: Tap the OK button once to display the IP address of your phone (red arrow).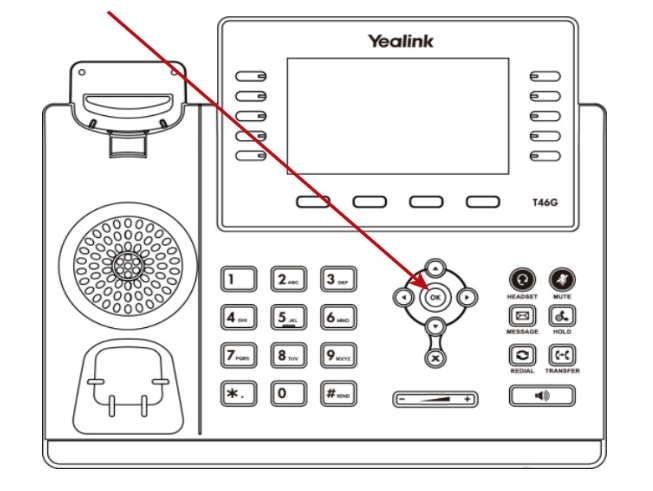 The IP address of your telephone is now shown on the display, which you enter in the browser line of your computer: http://172.19.81.117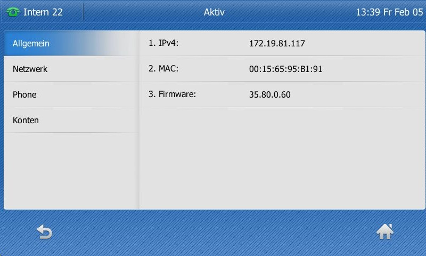 Login to the web interface #
For security reasons, you have to log in every time to make settings on your phone. You can change this password at any time later. The standard access data are as follows:
Username: admin
Password: admin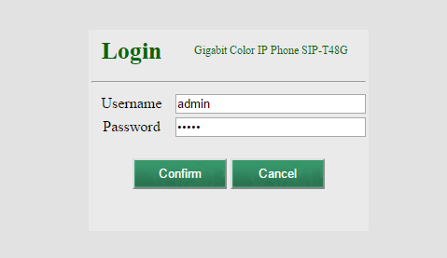 Set up identity (myPhone) #
Go to the "Account" tab and enter the required data there (see screenshot). You can find the data required for this at https://my.winet.ch when you click on your phone number.
| | |
| --- | --- |
| Account active | Activated |
| Surname | Name displayed for remote station |
| Display name | Name displayed on the phone screen |
| Registered name | 0041xxxxxxxxx |
| User name | 0041xxxxxxxxx |
| password | ************** |
| Server host | sbc.winet.ch |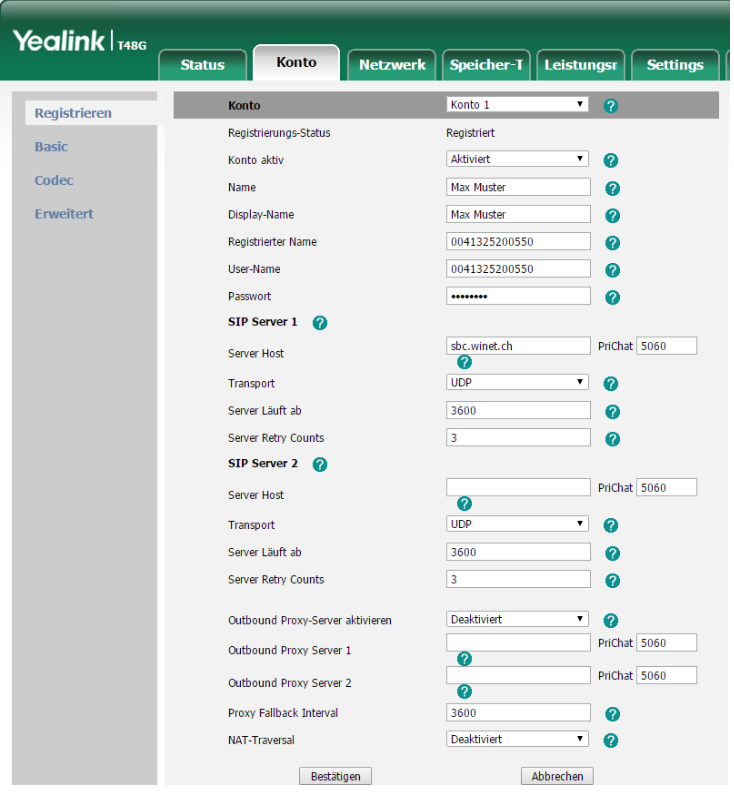 | | |
| --- | --- |
| Account active | Activated |
| Surname | Name displayed for remote station |
| Display name | Name displayed on the phone screen |
| Registered name | Extension (e.g. 50) |
| User name | Extension (e.g. 50) |
| password | Password of your extension |
| Server host | IP address of the telephone system |